$25.00
NZD
Category: Hardback Picture Books
A post-pandemic bedtime tale that has captured the hearts of millions. First performed in response to the Coronavirus pandemic, Tomos Roberts' inspiring poem, with its message of hope and resilience, has been viewed more than 60 million times and translated into over 20 languages worldwide. From simple acts of kindness, to the creativity within us all, The Great Realisation is a celebration of the many things that have brought us together at a time of crisis. It captures, with magical resonance, the thoughts and feelings of millions worldwide as we adapt to a new way of life, cast aside old habits and reflect on what truly matters to us. It is a story for all readers, young or old, who dare to dream of a fairer, kinder, more loving world. ...Show more
$20.00
NZD
Category: Early Experiences & Issues
If you loved 'Aroha's Way' then you will LOVE our new children's picture book called 'Let It Go'. Let It Go encourages children to explore what emotions feel like in their body and finda unique way to release them. Join Aroha and her friends as they navigate their waythrough four emotions: sadness, ang er, shame and fear. The Latin derivative for the word emotion, 'emotere,'  literally means energy in motion.  Following on from the huge success of 'Aroha's Way', Aroha and her friends are again showing children they are not alone in feeling uncomfortable emotions and empowering them with strategies to manage those feelings when they arise. In the back of the book, we have extra notes in the hope that it will again open up conversations between adults and children. Learning to label emotions, recognise how they feel in the body and ways we can allow those emotions to be let go are all valuable tools for our tamariki. ...Show more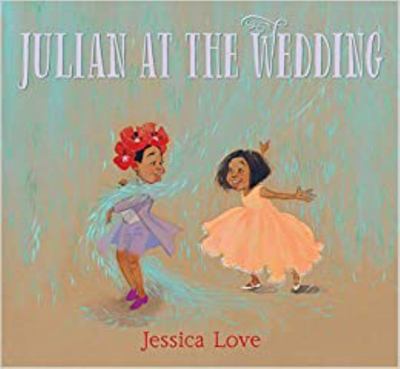 $30.00
NZD
Category: Early Experiences & Issues
The star of Julian Is a Mermaid makes a joyful return - and finds a new friend - at a wedding to be remembered. Julian and his nana are attending a wedding. Better yet, Julian is in the wedding along with his cousin Marisol. When wedding duties are fulfilled and with a new dog friend in tow, the pair t akes off to roam the venue, exploring everywhere from underneath tables to enchanting willow trees to ... muddy puddles? After all, it wouldn't be a wedding without fun, laughter and a little magical mischief. With ingenuity and heart, author-illustrator Jessica Love tells a charming story of friendship, acceptance and celebration. ...Show more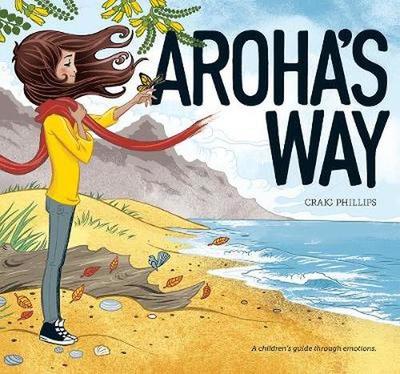 $20.00
NZD
Category: Early Experiences & Issues
From award-winning New Zealand author, Craig Phillips, creator of The Adventures of Jack Scratch and Giants, Trolls, Witches, Beasts (winner of the Russell Clark Award for Illustration at the New Zealand Book Awards 2018).Come along on a journey with Aroha, as she wards off nervousness, fear, worrying t houghts and apprehension with simple yet effective tools that everyone can use. ...Show more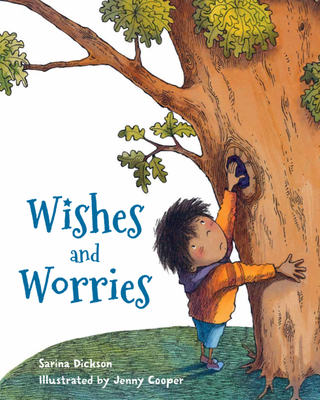 $22.00
NZD
Category: Early Experiences & Issues
Kahu is always listening for the sounds of danger. He is listening so hard that sometimes he doesn't hear the people around him. His Mum and his teacher wish he would pay attention! If only they knew how hard Kahu was trying and how much he wished his worries would vanish.
$20.00
NZD
Category: Early Experiences & Issues
Nana made hug blankets for all her family. Each one was special. We love our Nana. A joyful story of family, love and loss . . . but above all else, love.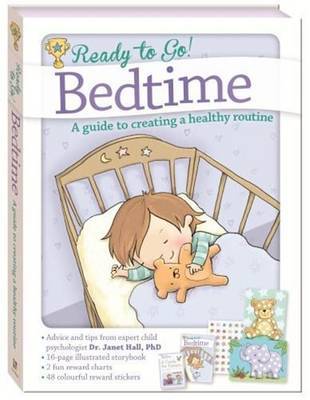 $22.00
NZD
Category: Early Experiences & Issues | Series: Ready to Go!
The READY TO GO! BEDTIME kit contains everything parents need to make bedtime a success. Learn how to establish a healthy sleep routine for your child with strategies, advice and a rewards program that will help make this important developmental stage as simple and effective as possible. This kit conta ins: An easy to follow intsructional parent guide with helpful ideas and proven methods for establishing a sleep routine. A delightfully illustrated book featuring a charming story designed to encourage and support children as they develop a regular sleep routine. 2 reward charts featuring fun illustrations of engaging characters and space for stickers. 48 reward stickers to motivate children and positively reinforce successes. Establishing healthy sleep routines can be a positive and rewarding experience for both parents and children with READY TO GO! BEDTIME. ...Show more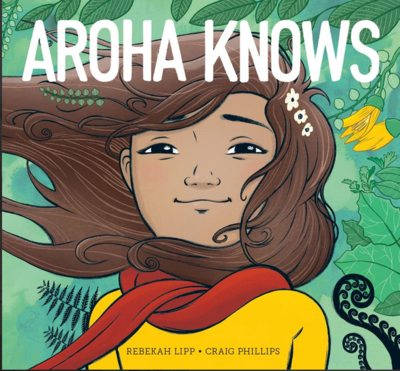 Aroha Knows
by Rebekah Lipp; Craig Phillips
$20.00
NZD
Category: Early Experiences & Issues
Aroha knows that nature is there for you and for me. Spending time out in nature makes her feel all kinds of wonderful emotions. Throughout Aroha Knows, Aroha and her friends experience our amazing world and this picture book explores how it can benefit our wellbeing. Aroha Knows encourages children to feel connected to and find meaning in nature. ...Show more
$22.00
NZD
Category: Early Experiences & Issues | Series: I Am
Find peace within through an accessible mindfulness practice in this companion to the bestselling "I Am Yoga." Verde's gentle, concrete narration and Reynolds' expressive watercolor illustrations bring the tenets of mindfulness to a kid-friendly level. Full color.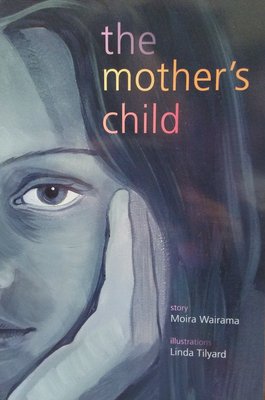 $28.00
NZD
Category: Early Experiences & Issues
A mother recovers from depression by re-discovering a neglected artistic talent. In a dream she meets a lost child, representing the childlike creative spirit she had buried. The child tells the mother to make beautiful pictures so the next day she borrows her children's art supplies and starts painting . Written primarily for mothers but the story also shows children how creativity can bring joy and positive change. ...Show more
$30.00
NZD
Category: Early Experiences & Issues
My Dad has a shadow that's blue as can be, and there's nothing but blue in my whole family tree. But mine is quite different, it's not what you think. For mine is not blue... My shadow is PINK! An uplifiting book about daring to be different and having thecourage to be true to yourself. My Shadow is Pink is a beautifully written rhyming story that touches on the subjects of gender identity, self acceptance, equality and diversity. Inspired by the author's own little boy, 'Shadow's' main character likes princesses, fairies and things 'not for boys'...he soon learns (through the support of his dad) that everyone has a shadow that they sometimes feel they need to hide. This is an important book for a new generation of children (and adults alike) which exemplifies the concepts of unconditional love, respect and positive parenting. ...Show more
$25.00
NZD
Category: Early Experiences & Issues | Reading Level: From 4
While using a simple metaphor of a bucket and a dipper, author Carol McCloud illustrates that when we choose to be kind, we not only fill the buckets of those around us, but also fill our OWN bucket. Conversely, when we choose to say or do mean things, we are dipping into buckets. All day long, we are e ither filling up or dipping into each other's buckets by what we say and what we do. When you're a bucket filler, you make the world a better place to be. This 32-page picture book is perfect for children, parents, grandparents, teachers and people that want to teach empathy, nurture kindness and create a positive environment in their home, classroom, workplace and community. For more information on bucket filling or free downloadables and resources, please visit www.bucketfillers101.com. Publications by Bucket Fillers: - Have You Filled a Bucket Today? - Fill a Bucket - Growing Up with a Bucket Full of Happiness - My Bucketfilling Journal - Will You Fill My Bucket? - Bucket Filling from A to Z - Bucket Filling from A to Z Poster Set - My Very Own Bucket Filling from A to Z Coloring Book - BABY'S BUCKET Book - Halle and Tiger with their Bucketfilling Family - Buckets, Dippers, and Lids ...Show more