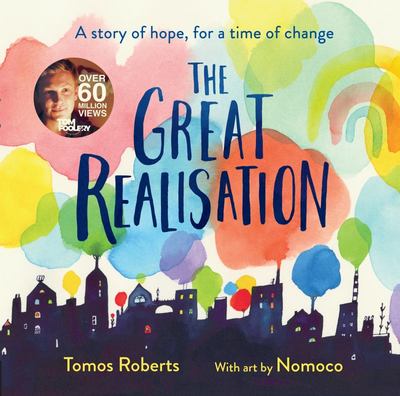 $25.00
NZD
Category: Hardback Picture Books
A post-pandemic bedtime tale that has captured the hearts of millions. First performed in response to the Coronavirus pandemic, Tomos Roberts' inspiring poem, with its message of hope and resilience, has been viewed more than 60 million times and translated into over 20 languages worldwide. From simple acts of kindness, to the creativity within us all, The Great Realisation is a celebration of the many things that have brought us together at a time of crisis. It captures, with magical resonance, the thoughts and feelings of millions worldwide as we adapt to a new way of life, cast aside old habits and reflect on what truly matters to us. It is a story for all readers, young or old, who dare to dream of a fairer, kinder, more loving world. ...Show more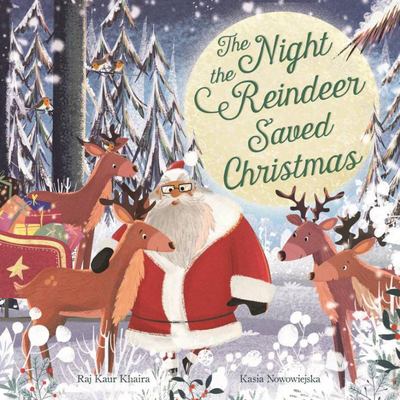 $18.00
NZD
Category: Christmas Books
Find out how Santa Claus met his team of reindeer in this festive, feminist picture book. It's almost Christmas Eve and the rockets on Mr Claus's sleigh have exploded! With just hours to go, Mr Claus sets out to find a creature that can help him deliver Christmas gifts across the world. The polar bear s are strong, but they're too sleepy. The narwhals are fast, but the presents get too wet. The reindeer might just be the perfect creature to help... especially when Mr Claus discovers that the females have a secret... they can fly! Illustrated by Kasia Nowowiejska, this charming picture book was inspired by the little known fact that Santa Claus's reindeer are female, as only female reindeer keep their antlers during the winter! ...Show more
$28.00
NZD
Category: Early Experiences & Issues
Kids can do amazing things with the right information. Understanding why anxiety feels the way it does and where the physical symptoms come from is a powerful step in turning anxiety around. Anxiety explained, kids empowered. For ages 5-12 (and up).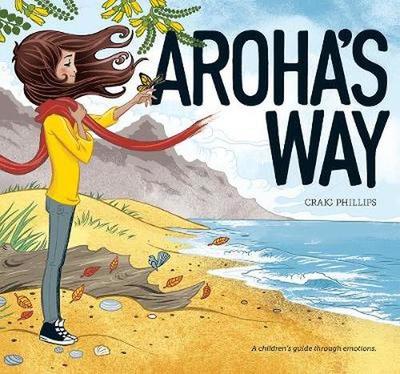 $20.00
NZD
Category: Early Experiences & Issues
Come along on a journey with Aroha, as she wards off nervousness, fear, worrying thoughts and apprehension with simple yet effective tools that everyone can use.
$30.00
NZD
Category: Hardback Picture Books
A book about adventure, about family, about never giving up, and about what we can achieve when we work together. This is an inspirational picture book, published in support of the creation of the Captain Tom Foundation, which tells the incredible story of the man who walked 100 laps of his garden and captured the heart of a nation. Fully illustrated for younger readers, and following the key moments from Captain Tom's incredible life, the book shows what is possible when we come together and never, ever give up. ...Show more
$30.00
NZD
Category: Hardback Picture Books
Dot the hospital dog is everyone's favourite visitor in this story of bravery and friendship from Julia Donaldson and Sara Ogilvie, creators of the bestselling picture book, The Detective Dog. Here is a dog, a Dalmatian called Dot, Is she quite ordinary? NO, SHE'S NOT! After their breakfast and a sw im in the sea, Dot and her owner Rose jump on the bus to the hospital. Dot loves visiting the children of Wallaby Ward and they're always pleased to see her too. From a crying baby to a bored teenager - a pat, a stroke and a cuddle with Dot cheers everyone up. But the work of the hospital dog doesn't stop there, and when one of her patients is in trouble, it's up to Dot to save the day! A fantastic rhyming story from the powerhouse creative team behind The Detective Dog, winner of the Books Are My Bag Readers' Award. ...Show more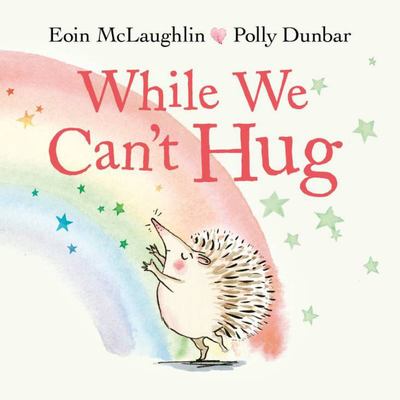 $23.00
NZD
Category: Hardback Picture Books | Series: A Hedgehog and Tortoise Story
From the team behind the bestselling The Hug, a heart-warming picture book that shows us ways to be affectionate while social distancing. Hedgehog and Tortoise were the best of friends. They wanted to give each other a great, big hug. But they weren't allowed to touch. "Don't worry," said Owl. "There a re lots of ways to show someone you love them." So the two friends wave to each other, blow kisses, sing songs, dance around and write letters. And even though they can't hug and they can't touch, they both know that they are loved.A gorgeous, uplifting, inspiring picture book that makes social distancing fun! ...Show more
Migrants
by Issa Watanabe
$28.00
NZD
Category: Textless Picture Books
The migrants must leave the forest. Borders are crossed, sacrifices made, loved ones are lost. It takes such courage to reach the end. At last the journey is over and the migrants arrive. This is the new place. With forceful simplicity, Migrants narrates the journey of a group of animals leaving a leaf less forest. Borders must be crossed, sacrifices made, loved ones left behind. Watanabe takes extraordinary care to show the individuality and humanity of each migrant--through the detailed patterns on their clothing, their care of each other as they set up camp, the symbol of the blue ibis showing the connection between past and future, life and death. ...Show more
$48.00
NZD
Category: Hardback Picture Books
An essential companion to the Harry Potter series, this spectacular new full-colour edition of J.K. Rowling'' s Quidditch Through the Ages brings together one of the worl'' s best loved storytellers with the creative genius of Emily Gravett. A sumptuous visual feast of a book, the pages are bursting wit h glorious illustrations, handmade memorabilia and two breathtaking gatefold spreads. This sporting almanac promises magic and wonder in equal measure for both newcomers to the Wizarding World and established Harry Potter fans. Each amazing page is waiting to pored over and enjoyed! Ron Weasley Devoured by Harry Potter in his first year, Quidditch Through the Ages is consulted on a daily basis by the young witches and wizards at Hogwarts. Kennilworthy Whis'' s sporting bible whisks readers through a whistle-stop tour of the wizarding worl'' s favourite sport. Packed with trivia, tales of on-pitch antics, and Quidditch stars past and present, the sports almanac also contains comprehensive profiles of Quidditch teams loved by readers of the Harry Potter novels - Chudley Cannons, Puddlemere United, Vratsa Vultures and many more......   ...Show more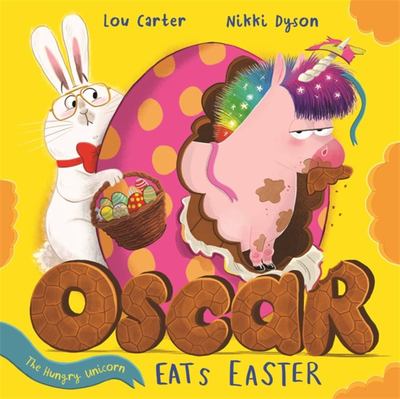 $20.00
NZD
Category: Board & Cloth Books | Series: Oscar the Hungry Unicorn
Oscar the Hungry Unicorn returns to save Easter in this third hilarious Oscar adventure from Lou Carter, the best-selling author of There Is No Dragon in This Story. It's Easter and the Easter Bunny has put together the most incredible, absolutely fantastic egg hunt. Everyone is excited, but uh-oh... O scar the Unicorn is hungry! Oscar has eaten the eggs, the baskets, the signs - in fact, he's eaten everything! The Easter Bunny needs to hide some more eggs, fast! But just as the great chocolate egg hunt is about to get underway, some silly pirates accidentally misplace the map to the hidden Easter treats. Can Oscar's keen sense of smell - and his unstoppable hunger - save Easter before it's too late?   The third brilliantly funny adventure of Oscar the Hungry Unicorn. ...Show more
$20.00
NZD
Category: Early Experiences & Issues
Let It Go encourages children to explore what emotions feel like in their body and finda unique way to release them.  Join Aroha and her friends as they navigate their waythrough four emotions: sadness, anger, shame and fear. The Latin derivative for the word emotion, 'emotere,'  literally means energy in motion.  Following on from the huge success of Aroha's Way, Aroha and her friends are again showing children they are not alone in feeling uncomfortable emotions and empowering them with strategies to manage those feelings when they arise. In the back of the book, we have extra notes in the hope that it will again open up conversations between adults and children. Learning to label emotions, recognise how they feel in the body and ways we can allow those emotions to be let go are all valuable tools for our tamariki. If you loved Aroha's Way then you will LOVE Let It Go.  ...Show more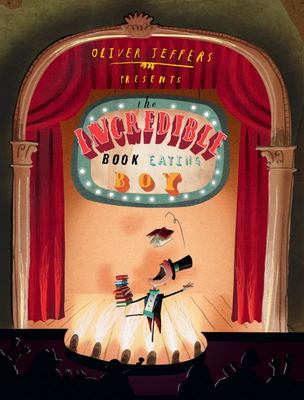 $22.00
NZD
Category: Sophisticated Picture Books | Reading Level: Children's - Kindergarten, Age 5-6
The mouth-watering new book from acclaimed author illustrator, Oliver Jeffers. (This ebook is optimised for Kindle and is best read on a tablet such as the Kindle Fire. We recommend you download a sample to your device before purchase.) Henry loves books... but not like you and I. He loves to EAT books! This exciting story follows the trials and tribulations of a boy with a voracious appetite for books. Henry discovers his unusual taste by mistake one day, and is soon swept up in his new-found passion - gorging on every delicious book in sight! And better still, he realises that the more books he eats, the smarter he gets. Henry dreams of becoming the Incredible Book Eating Boy; the smartest boy in the world! But a book-eating diet isn't the healthiest of habits, as Henry soon finds out... ...Show more