$19.00
NZD
Category: Sophisticated Picture Books | Reading Level: 5-9
Award-winning picture book star Oliver Jeffers explores themes of love and loss in this life-affirming and uplifting tale. Once there was a girl whose life was filled with wonder at the world around her... Then one day something happened that made the girl take her heart and put it in a safe place. How ever, after that it seemed that the world was emptier than before. But would she know how to get her heart back? In this deeply moving story, Oliver Jeffers deals with the weighty themes of love and loss with an extraordinary lightness of touch and shows us, ultimately, that there is always hope. ...Show more
$22.00
NZD
Category: Grief Books | Reading Level: Children's - Grade 2-3, Age 7-8
We all have 'sad stuff' to deal with in life. What makes Michael Rosen most sad is thinking about his son, Eddie, who died. In this book he writes about his sadness, how it affects him, and some of the things he does to try to cope with it.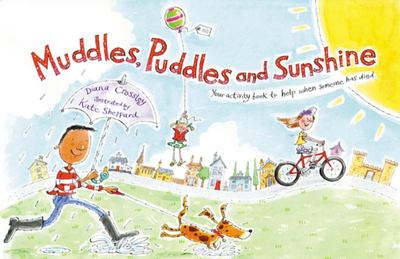 $24.00
NZD
Category: Grief Books
Offering practical and sensitive support for bereaved children, this book suggests a helpful series of activities and exercises accompanied by the friendly characters of Bee and Bear. It aims to help children make sense of their experience by reflecting on different aspects of their grief.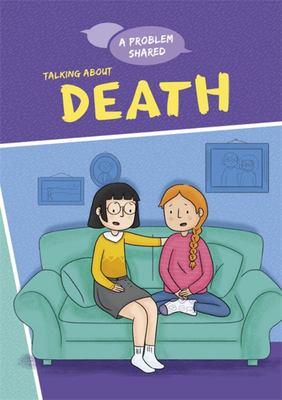 $24.00
NZD
Category: Grief Books | Series: A Problem Shared
A positive and proactive book that helps you understand and cope with death.     There's two sides to every story. In Death, you will read two sides to the dilemmas, sticky situations or issues that children sometimes have to face at a difficult time in their lives. Encouraging you to put yourself in someone else's shoes to see why they have reacted in a certain way or said certain things will help you to understand why different point of view arise in the first place and why your perspective might cloud your judgement or stop other seeing your point of view.     It will help you to find ways to positively and proactively resolve situations, deal with your emotions and maybe even change your mind. Death tackles situations including: the loss of a grandparent, the loss of a sibling, the death of a parent and the death of a friend     The book includes top tips for dealing with your emotions and conflict resolution.     The A Problem Shared series looks at tricky situations and common problems from two sides. The books encourage the reader to not only speak out, but also to listen to what others have to say. Some of the core values of PSHE are empathy, mindfulness and engaging with debate and this series puts the reader firmly in the middle, allowing them to make up their own mind about the scenarios presented and to question their own initial assumptions or bias.     Perfect resources for students of PSHE at Key Stage 2 aged 9+, these books are also useful as opportunities for discussion topics in class or as role play situations. ...Show more
$20.00
NZD
Category: Sophisticated Picture Books
A small child awakes to find blackened leaves falling from her bedroom ceiling, threatening to overwhelm her. 'Sometimes you wake up with nothing to look forward to...' As she wanders around a world that is complex, puzzling and alienating, she is overtaken by a myriad of feelings. Just as it seems all hope is lost, the girl returns to her bedroom to find that a tiny red seedling has grown to fill the room with warm light. Astonishing Australian artist, Shaun Tan's latest creation, The Red Tree, is a book about feelings - feelings that can not always be simply expressed in words. It is a series of imaginary landscapes conjured up by the wizardry of his masterful and miraculous art. As a kind of fable, The Red Tree seeks to remind us that, though some bad feelings are inevitable, they are always tempered by hope. ...Show more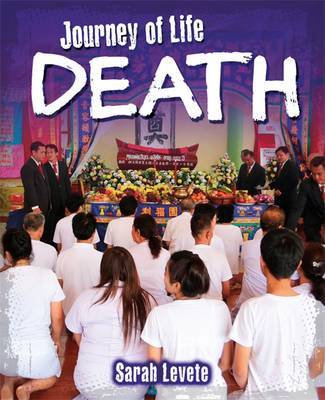 $20.00
NZD
Category: Religion & Philosophy | Series: Journey of Life
This book looks at how death is marked in many different ways by different religions and secular cultures. It looks at the ceremonies of Sikhs and Hindus who cremate the bodies of the deceased, and the Christians and Jewish burials. Find out why Muslims are buried facing Makkah, their holy city, and why some Buddhists are given a sky burial in which their body is left exposed to the elements. The Journey of Life series looks at the rites of birth, coming of age, marriage and death, and how religions and cultures celebrate them. It raises topical issues surrounding these stages and how they are marked by different religions. ...Show more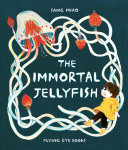 $28.00
NZD
Category: Grief Books
Where do we go when we die? Use this vibrantly illustrated story to guide your kids through the grieving process, with the help of a jellyfish that eternally regenerates and a young boy missing his grandfather. When a young boy's grandfather dies suddenly, he feels overwhelmed and confused. They will ne ver see each other again. To his delight, they meet again in a dream, where his grandfather takes him to Transfer City, where our departed loved ones live on through our memories. In this modern, Eastern telling of the afterlife, death is not an ending, but a new start to life, just like the Immortal Jellyfish which is constantly maturing and then regressing, staying as present as our deceased loved ones do in our memories. From the Chinese illustrator, Sang Miao, whose Out Out Away from Here was praised as "superb" by the New York Times, this cloth bound picture book printed on FSC certified paper is as beautiful to hold as it is essential for little kids asking the big questions. ...Show more
$20.00
NZD
Category: Early Experiences & Issues
With 400,000 copies sold, this accessible, bestselling picture book phenomenon about the unbreakable connections between loved ones has healed a generation of readers--children and adults alike--and has been updated with new illustrations and an afterword from the author. Now available in paperback for the first time.Parents, educators, therapists, and social workers alike have declared The Invisible String the perfect tool for coping with all kinds of separation anxiety, loss, and grief. In this relatable and reassuring contemporary classic, a mother tells her two children that they're all connected by an invisible string. "That's impossible " the children insist, but still they want to know more: "What kind of string?" The answer is the simple truth that binds us all: An Invisible String made of love. Even though you can't see it with your eyes, you can feel it deep in your heart, and know that you are always connected to the ones you love. Does everybody have an Invisible String? How far does it reach? Does it ever go away? This heartwarming picture book for all ages explores questions about the intangible yet unbreakable connections between us, and opens up deeper conversations about love. Recommended and adopted by parenting blogs, bereavement support groups, hospice centers, foster care and social service agencies, military library services, church groups, and educators, The Invisible String offers a very simple approach to overcoming loneliness, separation, or loss with an imaginative twist that children easily understand and embrace, and delivers a particularly compelling message in today's uncertain times. This special paperback edition includes includes vibrant new illustrations and an introduction from the author. "This book is a beautiful way to begin to try, as parents, to instill in children the impenetrable power of the heart, the energy of love, and the flow that can be felt from the grace in every moment." --Tony Robbins ...Show more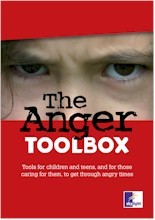 The Anger Toolbox
by Tricia Irving Hendry, John Taylor Smith and Jenny McIntosh
$35.00
NZD
Category: Grief Books
A resource for New Zealand parents and caregivers offering practical ideas to help manage and support children and teens through angry times. Includes information on why people get angry, what happens when they do, and ways to effectively manage anger. This new 2011 edition has updated with new informat ion. This is a ground breaking handbook for parents or any other adults caring for, or working with,children and teens because it innovatively addresses a very real community issue of managing angerin a fresh way. This is the 2nd edition of this proven title, with the content and style comprehensively updated and extended.The Anger Toolbox uses a friendly, honest style, a colourful layout, evidence-based information andlocal New Zealand support information to engage readers effectively with this tough topic. It providesa broad and captivating look at what anger is, its biological roots, its effects on us and strategies thatchildren, teens and adults can learn to manage it safely and well. No one size fits all, so thishandbook offers a smorgasbord of suggestions to try and is culturally inclusive. There are insightfulquotes from parents and other adults caring for children and teens from all over New Zealand.Additionally, this handbook features the expertise and written contributions of experiencedspecialists. When there are angry times, whatever their cause, readers will be able to dip in and out ofThe Anger Toolbox for the help, support and ideas they need. A New Zealand flavoured book with local NZ support contacts information• Very practical information• Provides adults with anger management skills to use themselves and to teach their childrenand teens• A wide range of choices and ideas offered for every age• Culturally inclusive• Has a significant role to play in violence prevention in NZ by reaching into homes with nonthreateningbut very honest information and strategies for positive change. ...Show more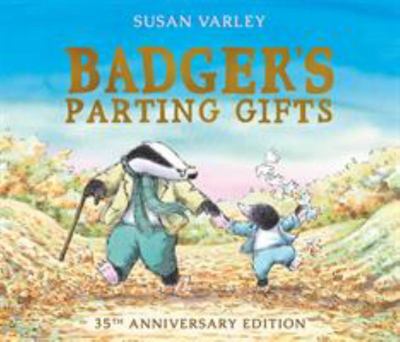 $22.00
NZD
Category: Grief Books
"The gentle message holds particular validity for children and is conveyed in a tenderhearted manner." --Booklist "Warm and sensitive." --Publishers Weekly All the woodland creatures--Mole, Frog, Fox, and Rabbit--love old Badger, who is their confidante, advisor, and friend. When he dies, they are ove rwhelmed by their loss. Then they begin to remember and treasure the memories he left them. Told simply, directly, and honestly, this uplifting story will be of tremendous value to both children and their parents. A gentle classic that can help foster communication, care, and understanding. ...Show more
$19.00
NZD
Category: Early Experiences & Issues
Dear Izzy, I'm a Sky Dog now. I live in Dog Heaven, because I died... When Alfie the dog dies, he sends his owner Izzy letters in the post from his new address: The Nicest Cloud, Dog Heaven, The Sky. He wants her to know that he misses her – so much! – but his new home in heaven is BRILLIANT. There are postmen to chase, angels to tickle his tummy, and he never even has to take a bath! Can his letters comfort Izzy, who is is feeling lost without him? Sensitively balancing humour and raw emotional truth, this is a beautifully observed tale sure to reassure children experiencing loss and grief for the very first time. ...Show more
$30.00
NZD
Category: Grief Books | Reading Level: very good
One morning the bear was crying. His friend, the little bird, was dead. When the little bird dies, the bear is inconsolable. Full of grief, he locks himself in his house and ventures out again only when the smell of young spring grass blows through his window. He meets a wildcat and finally feels under stood. As the cat plays on her violin, the bear remembers all the beauty that he has experienced with the little bird. Now he can bury his friend, because he knows he'll always have his memories. ...Show more