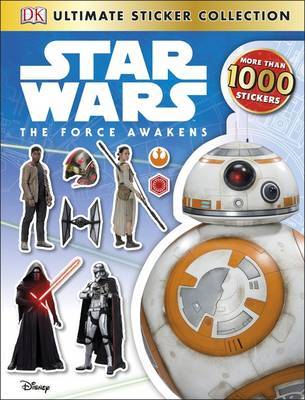 $20.00
NZD
Category: Colouring & Sticker Books | Series: Star Wars: The Force Awakens
The weird, wonderful, exciting world of Star Wars: The Force Awakens comes alive with this Ultimate Sticker Collection. Featuring more than 1,000 stickers of new characters, creatures, aliens, droids, and ships, as well as free-stick pages to create your own scenes, this Ultimate Sticker Collection will keep children entertained for hours. ...Show more
$28.00
NZD
Category: Film, Media & Gaming
It's time for a brand new Minecraft guide! How to Beat Minecraftis the independent and unofficial guide with everything a player could possibly need to finish the game in survival mode. Starting from the very first moment you begin the game in a completely new world, the book will show you the best met hods for mining, crafting and creating a shelter, then lead you through farming, making enchanted objects, interacting with villagers, and exploring. Finally, you'll learn how to enter the dangerous world of the Nether and survive there, and how to beat the Ender Dragon and complete the game. It's packed full of info on the very latest completely new elements in Minecraft, including pillagers, pandas, shipwrecks and more. This epic book has everything that a player needs to beat Survival Mode and become a Minecraft champion! ...Show more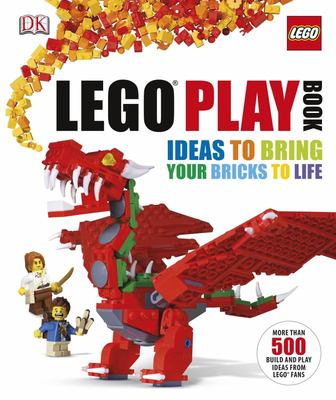 $33.00
NZD
Category: Film, Media & Gaming
The snowy Great Hall festooned with Christmas trees, the shimmering Yule Ball, Mrs Weasley's festive jumpers o Christmas at Hogwarts is filled with magic and wonder. This equally magical scrapbook takes readers on an interactive tour of the Christmas season in the Wizarding World, as seen in the Harry P otter films. With detailed profiles on everything from Harry's Firebolt broomstick o a festive gift from his godfather, Sirius Black o to Hogsmeade, this book includes concept illustrations, behind-the-scenes photographs, and fascinating reflections from actors and film-makers. Fans can revisit key moments from the films, including Harry Potter's first Christmas at Hogwarts when he receives the Invisibility Cloak, as well as his holiday spent at number twelve, Grimmauld Place in Harry Potter and the Order of the Phoenix. Destined to be a must-have collectable for fans of Harry Potter, this book also comes packed with interactive inserts.   ...Show more
$20.00
NZD
Category: Film, Media & Gaming | Series: Mojang Minecraft Guide to...
Guide to Minecraft Dungeons is a companion to the game, created especially for heroes who intend to vanquish the Arch-Illager and his evil illager minions. This book contains strategy tips for all the malicious mobs you'll need to defeat, hints about where to look for helpful items and treasure, an in-d epth look at each unique dungeon environment and what you'll find there, combo ideas for weapons, armour and artefacts to suit different play styles, and insider info from the team who created Dungeons. With insider info and tips from the experts at Mojang, this is the definitive guide to Minecraft Dungeons. ...Show more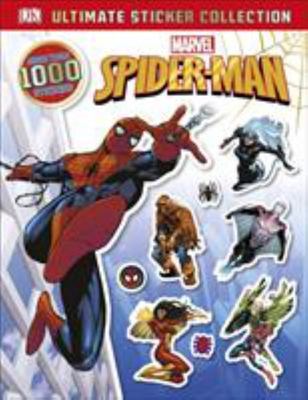 $18.00
NZD
Category: Film, Media & Gaming | Reading Level: Children's - Grade 1-2, Age 6-7
DK's Marvel Spider-Man: Ultimate Sticker Collection is an exciting companion to the exhilarating world of Spider-Man. With over 1,000 colourful stickers, this sticker book is a fabulously fun book, packed with fun facts and stickers of Spider-Man and all his friends and enemies. Discover Mary Jane Watso n, Gwen Stacy, and Flash Thompson as well as fiendish foes like Green Goblin and Doctor Octopus. Follow the story and create your own with all the extra stickers. Children will love discovering about this iconic Super Hero! (c) 2017 MARVEL ...Show more
$19.00
NZD
Category: Film, Media & Gaming
The Essential Minecraft Dungeons Guideis full of game-busting tips and info on magic, weapons, combat skills, multiplayer tricks and more. It's all you need to defeat the Arch-Illager and save the day! No two games of Minecraft Dungeons are the same, so you're going to need this independent and unoffici al handbook to find out everything about the best weapons, power-ups, items and strategies. The book even includes a full list of enemies you'll encounter, so you'll be completely prepared. No Minecraft Dungeons player should venture into the darkness without it! ...Show more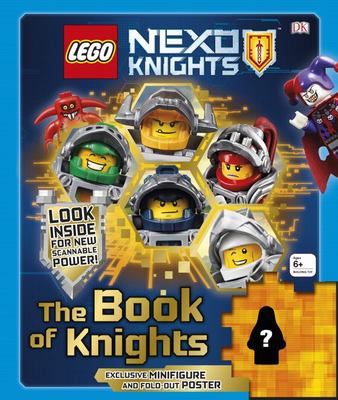 $30.00
NZD
Category: Film, Media & Gaming | Series: LEGO Nexo Knights
Prepare to enter a futuristic knights' realm, with epic quests, scary monsters and true technical wizardry in LEGO(R) NEXO KNIGHTS(TM) The Book of Knights. Young knights battle monstrous foes in the exciting land of Knighton, The Book of Knights chronicles these heroes and their adventures, complete wit h exciting powers and upgrades from a virtual world! Full of brand new LEGO sets and characters such as Lance, Macy and Jestro, The Book of Knights comes with a new and exclusive LEGO NEXO KNIGHTS minifigure and access to exclusive online content with the unique NEXO KNIGHTS shield! LEGO, the LEGO logo, NEXO KNIGHTS, the Brick and Knob configuration and the Minifigure are trademarks of the LEGO Group. (c) 2016 The LEGO Group. Produced by Dorling Kindersley under licence from the LEGO Group. ...Show more
$25.00
NZD
Category: Novelty Books
The textbook of Hogwarts School of Witchcraft and Wizardry's Care of Magical Creatures class comes to life in this one-of-a-kind collectible featuring the sound and movement of the famous Monster Book of Monsters. Kit includes: 3-1/2" Monster Book of Monsters replica featuring audio of the book in c homping action and movement. Both special features are sound-activated, prompted by a simple sound such as hand-clapping. 48-page book on magical creatures, featuring descriptions, quotes, and full-color illustrations and photos from the films throughout. Requires two AAA batteries (not included). ...Show more
$20.00
NZD
Category: Film, Media & Gaming | Series: Mojang Minecraft Guide to...
When it comes to making minigames for Minecraft, the only limit is your imagination. The official Minecraft Guide to PVP Minigames is full of inspiring minigames for you to rebuild in your own world. Whether you prefer non-PVP combat games like arrow golf and elytra ace or games that let you battle othe r players like spleef and sky wars, there's something for everyone. ...Show more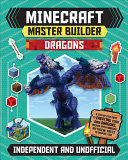 $22.00
NZD
Category: Film, Media & Gaming | Series: Minecraft Master Builder
Be a builder of dragons Create 13 expertly designed and fantastic creatures in Minecraft with this incredible step-by-step guide. Minecraft is arguably the world's most influential online game, and now its modeling gets a fun fantasy twist with dragons of all shapes and sizes This step-by-step player' s manual helps children aged 9+, as well as "kids of all ages" (i.e. mom and dad), build incredible masterpieces inspired by monsters of legend, as well as real-life dragon-like creatures. There's even information on all kinds of dragons, with pictures, facts, and mythology. Featuring everything from cockatrices to dragonets, Komodo dragons to ice dragons, this cool interactive guide will inspire readers to push their imaginations to the limit as they construct amazing Minecraft models. And each build is rated a Quick, Intermediate, Master, or Supreme Master Build, so you'll know how hard it is to make and how long it will take. ...Show more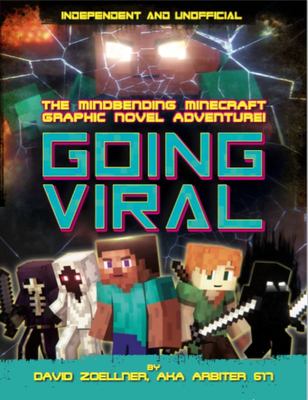 $19.00
NZD
Category: Film, Media & Gaming | Series: Going Viral
Based on the 18-million-views video series by Black Plasma Studios, this is the graphic novel story of a Minecraft character who doesn't want to be controlled by his user. Can the user help his new little computer friend survive in Minecraft, facing zombies and an Ender Dragon... and what will happen wh en an even greater threat arises? They're going to need to work together to defeat a malevolent computer virus that wants to destroy not just their Minecraft world, but every Minecraft server on the internet! This epic tale from the master animators at Black Plasma is a terrific mix of epic fantasy, hi-tech adventure, humour and fun. ...Show more