Books on composition & creative writing skills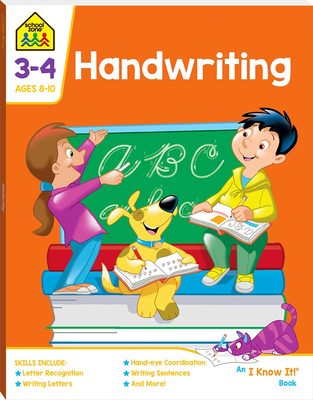 $10.00
NZD
Category: Writing Skills | Series: School Zone
Handwriting helps your child develop legible cursive handwriting by providing clear instructions and lots of opportunities to practise. At the start of the workbook, letters are presented in categories, grouping together letters that are formed with the same hand movements and strokes. The workbook incl udes practice pages for each lower-case and upper-case letter, plus playful illustrations and amusing sentences to practise writing, making learning fun. ...Show more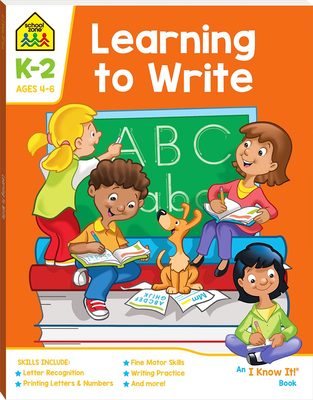 $10.00
NZD
Category: Writing Skills | Series: School Zone
Learning to Write guides the development of legible handwriting with instruction and practice exercises. The activities in this workbook include the proper starting points for each letter stroke, as well as numbering the strokes so the letter is written in the correct order. Playful illustrations, writi ng exercises and entertaining riddles help make learning to write. ...Show more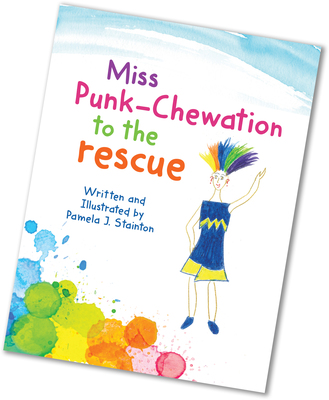 $23.00
NZD
Category: NZ Picture Books
Meet Miss Punk-Chewation. She's in charge of a crew who help make it easier for us to read and write stories.
$15.00
NZD
Category: Writing Skills | Series: My First Wipe Clean
This brand new series of wipe clean books are an ideal introduction to writing.The wipe clean pages allow children to practice the activities again and again.The bright coloured design and simple instructions encourage pre-schoolers to develop skills.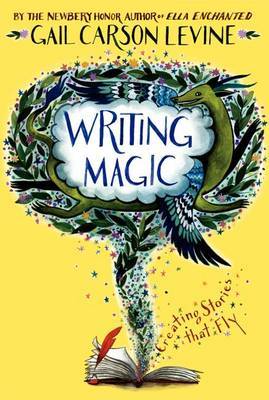 $15.00
NZD
Category: Writing Skills
Bestselling author of Ella Enchanted and fairy-tale master Gail Carson Levine helps you make magic with your writing!In Writing Magic, Newbery Honor author Gail Carson Levine shares her tricks of the trade. She shows how you can get terrific ideas for stories, invent great beginnings and endings, write sparkling dialogue, develop memorable characters--and much, much more. She advises you about what to do when you feel stuck--and how to use helpful criticism. Best of all, she offers writing exercises that will set your imagination on fire.With humor, honesty, and wisdom, Gail Carson Levine shows you that you, too, can make magic with your writing. ...Show more

$35.00
NZD
Category: Writing Skills
The latest in-depth, specialist guide from the bestselling Writer's Handbook team. Featuring articles and interviews with established authors and experts in the trade, this book explores the key to success in writing for children and offers all the necessary advice for newcomers to this expanding ma rket. Plus invaluable advice on working as a team, dealing with agents and contracts, a full listings section and recommended reading. ...Show more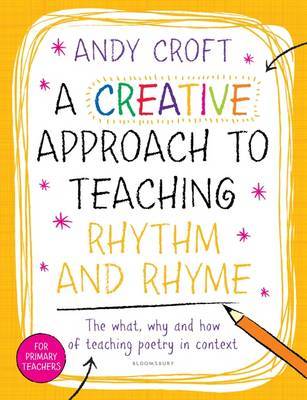 $30.00
NZD
Category: Parenting & Teaching
Andy Croft strongly believes that you don't have to be 'good at English' to be able to enjoy the music of ordinary speech. Using rhythm and rhyme is a democratic creative act that is equally hard and equally easy for everyone. It has special rules which won't let you reach for the first word that comes into your head. Your words have to fit the pattern. You don't have to write anything down, but you do have to become a writer. And once you have become a writer, you might become a reader...A Creative Approach to Teaching Rhythm and Rhyme is a guide for primary teachers to develop pupils' speaking and listening skills - their use of anticipation and memory and their ability to enjoy language and participate in its common music. It is a book about celebrating the music of ordinary speech. It features practical warm-up sessions, games, models and examples to help pupils to become readers, writers and confident speakers through the lively practice of rhythm and rhyme. ...Show more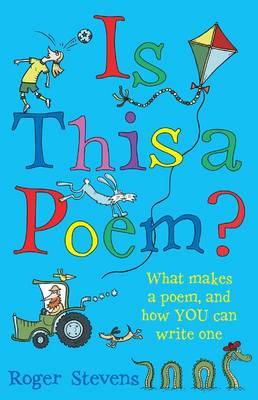 $15.00
NZD
Category: Writing Skills
Do you like poems? Are you sure you know what one is?! Join popular poet Roger Stevens for a trip through the different types of poetry: from advertising jingles to football chants, and from free verse to rap. Then, why not have a go at writing a poem of your own?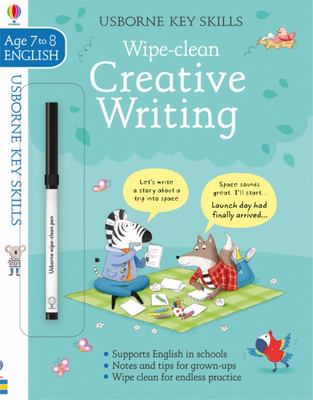 $15.00
NZD
Category: Writing Skills | Series: Key Skills
This easy-to-use book provides an enjoyable way to experiment with creative writing styles. With the help of a group of friendly animal characters, children can learn about starting a story, how to devise a plot, introduce characters, write comic strips and more. The durable, wipe-clean pages encourage re-drafting and trying out different ideas. Supports the National Curriculum and includes a practice page and notes for grown-ups inside a gatefold to ensure children get the most from these books. Part of the hugely successful Usborne Wipe-clean series, the Key Skills titles teach children the basics of a variety of English and Maths topics, including spelling, grammar and punctuation, times tables and fractions. Comes with a wipe-clean pen which is very satisfying to write with, and easy to wipe off the shiny pages. ...Show more
$23.00
NZD
Category: Writing Skills | Series: Write Your Own
Inspire a new generation of science fiction and fantasy writers with this write-in book, filled with an exciting and eclectic range of writing activities, tips and advice. Activities teach how to structure a plot, craft realistic characters, create thrilling action scenes and end a story with a cunning twist. ...Show more
$23.00
NZD
Category: Biography & Autobiography
The Book That Made Me is a celebration of the books that influenced some of the most acclaimed authors from Australia and the world. Inspirational. Affecting. A perfect collection of personal stories for book lovers! Personal stories by fantastic authors such as Markus Zusak, Jaclyn Moriarty, Shaun Tan, Mal Peet, Ambelin Kwaymullina, Simon French, Fiona Wood, Simmone Howell, Bernard Beckett, Ursula Dubosarsky, Rachael Craw, Sue Lawson, Felicity Castagna, Benjamin Law, Cath Crowley, Kate Constable, James Roy, Alison Croggon, Will Kostakis and Randa Abdel-Fattah. Also features black and white cartoons by Shaun Tan! All royalties from the sale of the book will go to the Indigenous Literacy Foundation. The book will also include the ILF logo and information about the organisation. ...Show more
$20.00
NZD
Category: Writing Skills
A write-in book which will allow children to pen their very own adventure story. With lots of hints and tips on how to create characters, plan plots, write dialogue and stage all-important action scenes, this book will start budding writers off with simple exercises, and build them up until they are rac ing through their own short stories. ...Show more