Books on composition & creative writing skills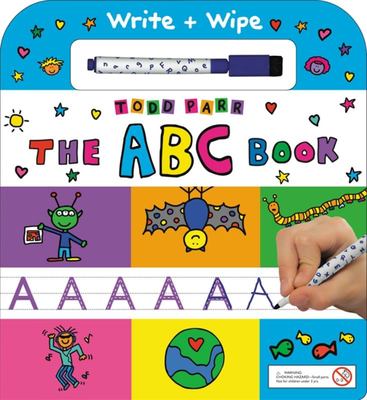 $20.00
NZD
Category: Writing Skills
Learn to write the ABCs with Todd Parr Featuring Todd's signature humor, bold colors, and approachable illustrations, getting ready for kindergarten has never been this fun Children will delight in learning how to write the alphabet alongside Todd Parr's vibrant art. D is for Dog . . . but it's weari ng a pair of underwear Each page will give the child several opportunities to trace and write the letter in upper and lowercase with silly pictures as reference. This sturdy board book includes wipe-clean pages and a wipe-clean marker with eraser that clips into the book. ...Show more
$35.00
NZD
Category: Writing Skills
  Miles Merrill, spoken word artist and founder of Australian Poetry Slam, and award winning teacher Narcisa Nozica will take you from to spoken word superstar in no time. With tips from legends of the Australian poetry slam scene, 'Slam Your Poetry' privides step by step instructions and excercises th at will inspire you 1 Write a poem that pops 2 Rehearse like a pro 3 Wow your audience 4 Beat stage fright 5 Run a winning competition in your school or  community ...Show more
$23.00
NZD
Category: Writing Skills
Write fearlessly. Write what is true and real to you. Bestselling, award-winning author Angie Thomas brings her talents to this essential creative writing journal. From initial idea to finished draft, Angie shares her thoughts, advice and best practices on developing a true-to-you writing project. Packe d full of step-by-step tips, writing prompts and exercises for:· Discovering story ideas · Creating memorable characters · Realizing your setting · Shaping your story · Getting feedback from others · And more! With 24 illustrated inspirational quotes from Angie's acclaimed novels The Hate U Give and On the Come Up, and plenty of blank pages for your own words, Find Your Voice will ignite your creativity and help you bring your own unique stories to life. A must-have for aspiring writers and Angie fans. ...Show more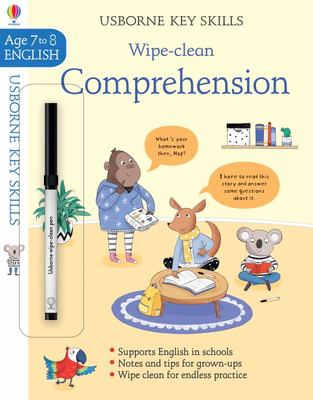 $15.00
NZD
Category: Writing Skills | Series: Wipe-Clean Key Skills
This book is packed with enjoyable activities designed to develop skills in reading, understanding and interpreting different styles of writing. Guided by a group of friendly animals, children will gain confidence as they work their way through the activities, which include writing lists, diaries, poems and stories, and analysing a piece of writing. All activities reinforce English teaching in schools, and reflect the National Curriculum. There is a practice page and 'secret' notes for grown-ups in a gatefold at the back of the book. Comes with a special wipe-clean pen which is very satisfying to write with, and easy to wipe. Part of the hugely successful Usborne Wipe-clean series, the Key Skills titles teach children the basics of a variety of Maths, English and Science topics. ...Show more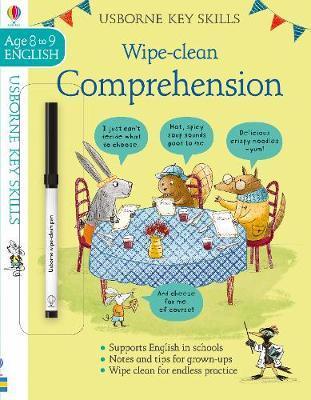 $15.00
NZD
Category: Writing Skills | Series: Wipe-Clean Key Skills
This book offers children the opportunity to analyse and respond to many types of writing. It elicits their ideas in a supportive way and encourages them to re-draft their work until they are happy. Each activity is based on comprehension skills taught in schools and there is ample scope for the develop ment of ideas, and for extension activities. All activities reinforce English teaching in schools, and reflect the National Curriculum. There is a practice page and 'secret' notes for grown-ups in a gatefold at the back of the book. Comes with a special wipe-clean pen which is very satisfying to write with, and easy to wipe. Part of the hugely successful Usborne Wipe-clean series, the Key Skills titles teach children the basics of a variety of Maths, English and Science topics. ...Show more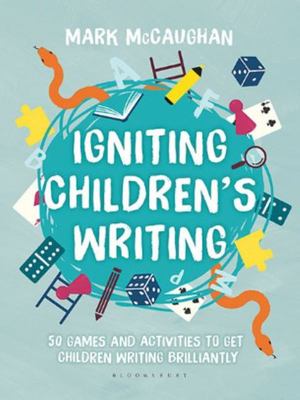 $30.00
NZD
Category: Writing Skills
Research by the Education Endowment Foundation has confirmed that developing metacognition (supporting pupils to think about and develop themselves as learners) is a strategy with high and proven impact. From Snakes and Ladders to Countdown Conundrums, this book provides 50 games to get children playing with and being comfortable around words by encouraging them to independently think and talk about their writing and reading choices. Igniting Children's Writing is the perfect resource for any teacher looking to develop literacy skills across the curriculum, and help their pupils gain confidence in reading, writing, thinking, spelling and talking. These 50 activities are not only extremely effective for Reading SATs preparation, but they are also fun, creative and can be easily adapted by teachers. Each game has been tried and tested by author Mark McCaughan, who is currently supporting schools where performance was low in the Reading SATs, and using the activities to great effect. This book also includes links to additional resources to be accessed via download. ...Show more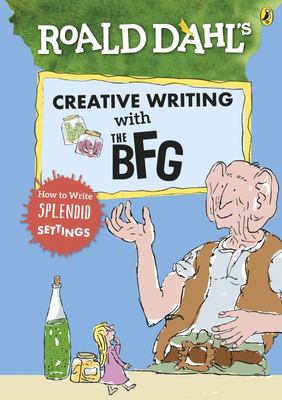 $13.00
NZD
Category: Writing Skills | Series: Roald Dahl's Creative Writing: BFG
Bring your story alive in a whoppsy setting! Explore adjectives, imagery, similes and more with the BFG. These fun activities and writing tasks help to develop language and vocabulary skills, giving you the tools you need to write your own story. Learn how to set a scene, appeal to the senses and write detailed descriptions of your setting.Roald Dahl's Creative Writing sparks creativity, builds confidence and inspires young writers through the wonderful worlds of these best-loved stories. Filled with top tips and ideas boxes, each book introduces techniques and methods to help you plan and write a phizz-whizzing story of your own! ...Show more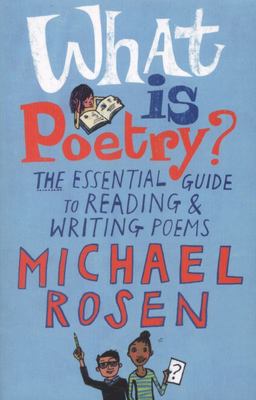 $17.00
NZD
Category: Writing Skills
A detailed and very personal guide to reading and writing poetry by one of the country's leading children's poets. Over many years as a working poet, Michael Rosen has thought a great deal about what poems are, what they can do and the pleasure that comes from writing and reading poetry. In this invalua ble handbook, he shares this knowledge and experience in book form for the very first time. Starting with a detailed analysis of a number of classic poems, he offers a real "writer's guide" to writing and performing poems, as well as a wealth of technical information and tips. He then takes a fascinating look at a selection of his own poems and explains how and why he wrote them. Complete with an appendix of poets and useful websites, and beautifully illustrated by award-winning artist Jill Calder, this is the only guide to poetry children and teachers will ever need. ...Show more
$23.00
NZD
Category: Writing Skills | Series: Write Your Own
Whether you want to dash off a limerick, ponder a sonnet or plot an epic poem, this write-in activity book is here to help. Each page is bursting with tips and inspiration for writing all kinds of poems - and inventing brand new styles too. With links to websites where you can listen to the poems in thi s book, and find more helpful writing tips. A write-in book filled with a wide range of poetry writing activities, tips and advice to inspire a new generation of young poets. Aims to make poetry accessible and exciting for beginners ...Show more
$20.00
NZD
Category: Writing Skills
A write-in book which will allow children to pen their very own adventure story. With lots of hints and tips on how to create characters, plan plots, write dialogue and stage all-important action scenes, this book will start budding writers off with simple exercises, and build them up until they are rac ing through their own short stories. ...Show more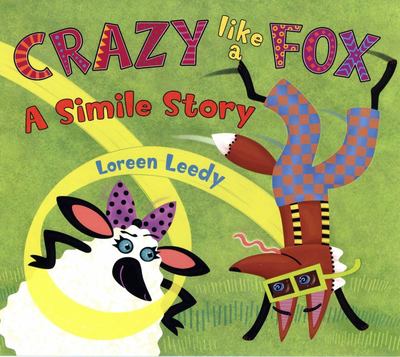 $22.00
NZD
Category: Writing Skills
Rufus the fox is up to something. He sneaks up on Babette and roars like a lion. An angry Babette chases Rufus all over town. But is Rufus being chased or is he actually leading Babette to a surprise destination?
$13.00
NZD
Category: Writing Skills | Series: Wipe Clean Workbooks
A new edition to the bestselling Wipe Clean Workbooks series, packed with early learning exercises. This book has wipe-clean pages, and comes with a wipe-clean pen, so the activities inside can be completed, wiped away and repeated time and time again.