$40.00
NZD
Category: NZ Non Fiction
From his upbringing with seven siblings in rural New Zealand, experiences in Ireland as a child, to his rise through the rugby ranks with Taranaki and the Hurricanes, Beauden Barrett will give an insight into what has made him the player he's become, the setbacks he had along the way and the choices he had to make. One big decision as an 18-year old changed the course of his career and, instead of being lost to New Zealand rugby entirely, set Beauden on the path towards becoming an All Black. Now widely seen as one of the best players in the game, he could have been an AFL star in Australia if it weren't for one phone call. He may have gone from high school to the All Blacks in the space of three years, but the path was far from smooth. Packed with tips and skills, along with drills for different ages and abilities to help young players progress their game, Beauden will also offer advice on how to become a better player off the field, how he learned to adapt to life as a professional sportsman at such a young age and who helped him along the way. Beaudy -Skills, Drills and the Path to the Top is an aspirational read for fans young and old. ...Show more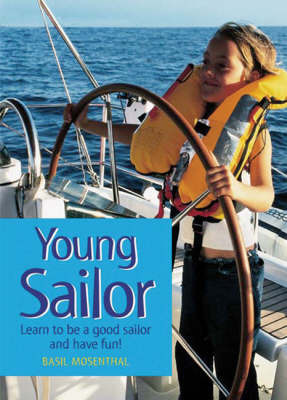 $18.00
NZD
Category: Sport & Leisure | Reading Level: From 7 To 11
This volume aims to familiarise seven-to-eleven-year-olds with yachts and family sailing so that they will be able to understand, enjoy and participate in activities on board a yacht. Illustrations play a large part in conveying the information, and there is a glossary and a sailing quiz.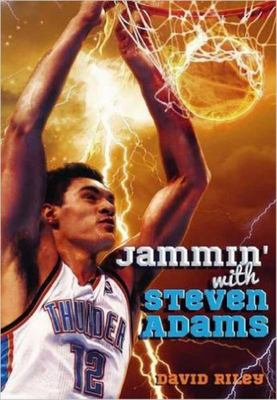 $30.00
NZD
Category: Biography & Autobiography | Series: Reading Warriors
"The story of how a troubled young man from small town New Zealand achieved his dream of playing in the best basketball competition in the world ... the NBA" -- Back cover.

$20.00
NZD
Category: Sport & Leisure
This book is a great introduction to yoga practice and philosophy for small children and can also help adults get started. Also includes guidelines for relaxation and healthy foods.
$23.00
NZD
Category: Sport & Leisure
Meet the characters that make up a chess army and learn how to fight your first battle in this friendly introduction to the game. My First Chess Book is written clearly and simply, with entertaining examples, making it the perfect starting point for young children - and a handy refresher guide for paren ts and grandparents! Entertaining illustrations by The Boy Fitz Hammond bring the explanations to life. With expert advice from Sarah Hegarty, former British women's chess champion and director of the world's biggest chess competition, the UK Schools Chess Challenge. Includes fun games and puzzles. Age: 6+ Players: 1-2 ...Show more
$35.00
NZD
Category: Sport & Leisure
Unlike any other league book on the market, 'Playing Rugby League with Benji Marshall' is designed as an instructional and informative guide for young players.
$24.00
NZD
Category: Sport & Leisure | Series: Flash Cards
Yoga activities are a great way to teach children about relaxation, meditation, and peace - while having fun at the same time! This box is packed with yoga activities - children will learn how to stretch into Tree Pose, bend into Bow Pose, and breathe like a lion. Children can choose what they need and select an appropriate pose, whether they want to feel relaxed, energised, strong, or balanced. Step-by-step instructions guide children through each pose to ensure they get the most out of their yoga practice, while annotated images of kids like them completing each pose provide a clear example to follow. Each card is designed in a soothing pastel colour scheme, and brightened by fun illustrations, making them a pleasure to read and refer back to. Sequence cards at the end of the pack suggest combinations of poses for children to perform together depending on their mood and what they want to achieve. Glossary cards explain the meaning of words used in yoga practice and the Sanskrit names of poses. Supporting a child's positive mental health doesn't need to be expensive, time-consuming, or difficult. Yoga Flash Cards for Kids are an easy and fun way to encourage your children to de-stress, focus, and get moving in our busy modern world. ...Show more
$28.00
NZD
Category: Hardback Picture Books
Welcome to your first day at ballet school! Put on your ballet shoes and let's master your basics with author and New York City Ballet principal Ashley Bouder. Learn five basic lessons, then visit the costume room, before putting on your very own show of Sleeping Beauty at the end. Theres no admission s policy to our Ballet School. Whether you are already learning ballet, or thinking about starting, this class is for you. Learn your plies, first positions, jetes, pirouettes and grand battements. But what happens if you fall? How do you stretch and look after your body? How do you get ready for class? No worries - its all answered in this book from professional ballerina Ashley Bouder. Then go on to learn the characters and interpretations of Sleeping Beauty - taught in an inclusive way so anyone can dance the parts they want to. A helpful glossary at the back provides a review of ballet terms and how to pronounce them. Tutus are optional. ...Show more
$15.00
NZD
Category: Sport & Leisure | Series: Football Superstars
Filled with quizzes, stats and little known facts, plus illustrated and told with all the fun of a Tom Gates novel, the Football Superstars series is perfect for young readers five and up. Is Kylian Mbappé your ultimate football hero? His quick feet and shooting skills have made him one of the world's top forwards and the youngest ever player to score 16 goals in the Champions League. Mbappé started playing at the age of six and his first coach was his dad. Find out how he went from playing on the pitch he created in his living room to becoming the second teenager in history to score in a World Cup final. Football Superstars is a series aimed at building a love of reading from a young age, with fun cartoons, inspirational stories, a simple narrative style and a cast of characters chipping in with quotes, jokes and comments.   ...Show more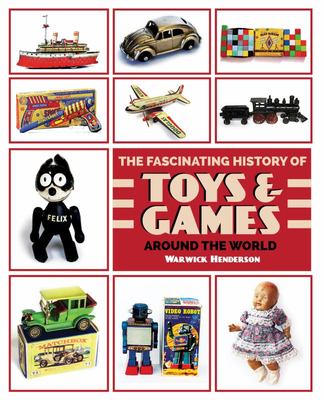 $35.00
NZD
Category: History
An illustrated history of toys and games showing how they reflect the events, technological advances,innovative materials and social concerns of each era, from games in Egypt, to model cars, trains, and spaceships through to recent franchise toys such as Star Wars. Toy collectors and history buffs. The re is a huge interest in toys and games as collectibles and this book highlights what makes some toys rare, gives them a context in terms of their manufactureand popularity and why they evoked the mood of each era. ...Show more
$48.00
NZD
Category: Sport & Leisure
The ultimate guide to sports, this book is the perfect reference for the Tokyo Olympics in 2020 - an amazing year for sport. Discover the origins, rules, and key players for more than 200 sports - from equestrian sports, athletics and gymnastics to winter sports and extreme sports. Learn the key skills and tactics of the world's best competitors, along with the latest facts and statistics, including updated world and Olympic records. This fully revised edition includes fully up-to-date information on the rules and results for more than 200 of the world's greatest sports such as football, cricket, basketball and golf. It also offers an exciting overview of the hugely anticipated Olympic and Paralympic Games in Tokyo 2020, along with coverage of all previous Olympics, and profiles every Olympic sport, including the new ones for Tokyo - baseball, softball, karate, sport climbing, surfing, and skateboarding. The Sports Book is perfect for any sports buffs in need of an ultimate quick-reference guide, or anyone looking to top up their sports knowledge. ...Show more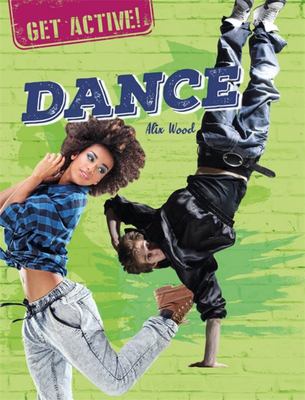 $24.00
NZD
Category: Sport & Leisure | Series: Get Active!
Be inspired to keep fit with Get Active! Learn an array of different dance styles with Get Active!: Dance. From hip-hop to tap, ballet to jazz, this book has useful photos, step-by-step guides and technical tips to help you perfect a whole host of moves. When your favourite thing to do is be physicall y active, it's easy to have fun and be fit. Readers will dive into swimming, bend over backwards for gymnastics, find peace with yoga and more, through fun, informational content about many popular activities. Step-by-step instructions will help readers learn all the right moves, and even teach them how to pursue a career in their hobby! Colourful photographs will draw future ice-skaters, dancers, and martial artists into the fascinating world of their sport - and encourage them to keep practising. This series inspires a healthy lifestyle through fun, varied types of exercise, and is a perfect tool for children aged 9+. ...Show more