Space Science
The study of celestial objects such as stars, galaxies, planets, moons, asteroids, comets and nebulae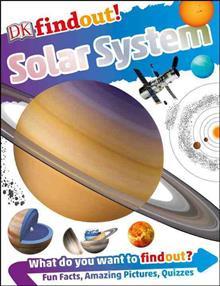 $10.00
NZD
Category: Astronomy | Series: DK Find Out!
From the creators of DK findout!, the free online resource for kids, comes an exciting new book series full of amazing images, incredible quizzes, and cutting-edge information kids need to know. The DK findout! series helps kids become experts on their favorite subjects from dinosaurs to space. Learning doesn't get more fun.Bring space down to earth with DK findout! Solar System. Take a trip across Mars, find out what the weather is like on Jupiter, and visit the International Space Station. See how the planets move, learn about the asteroid belt, and read up on the history of astronomy. Discover once and for all why Pluto is a dwarf planet.Pull out the special cover flaps to see extra information about space and take a quiz about everything in the book.Filled with vivid photography and out-of-this-world facts, DK findout! Solar System makes space fun and accessible for any budding astronomer or astronaut.Learn more about the solar system or anything else! at www.dkfindout.com, a free educational website for kids to have fun with information and to expand their knowledge. ...Show more
$22.00
NZD
Category: Hardback Picture Books
The official story chosen for ALIA NATIONAL SIMULTANEOUS STORYTIME 2021, TO BE CELEBRATED ALL ACROSS AUSTRALIA AND NEW ZEALAND! "Una dreams of a life in Space. Life on Earth is just so so-so. But how will she get there? And will she complete her mission to discover life in Space? And did she remember t o feed Neil the goldfish?" This year NSS takes place on Wednesday 19 May 2021 at 11:00am from the International Space Station and we would love it if you could join us by sharing Give Me Some Space written and illustrated by Philip Bunting. Everyone can join NSS, it doesn't matter whether you are at home, a school, a public library or even a university library! Help us get #1MillionKidsReading! For more information and to register your event visit: alia.org.au/nss.   ...Show more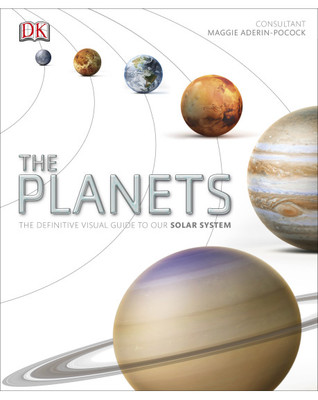 $30.00
NZD
Category: Astronomy
Featuring all-new 3D models built using data gathered by NASA and the European Space Agency, The Planets is an awe-inspiring journey through the Solar System, from Earth to Mars and beyond. Viewed layer by layer, planets and other objects in the Solar System are taken out of the night sky and presented on a white background, revealing every detail of their surface and internal anatomy in astonishing detail. Looking at planets, the Sun, hundreds of moons and thousands of asteroids and comets, The Planets includes timelines that chronicle all major Space missions, right up to the latest Mars rovers, and infographics that present fascinating facts about all planets and the Solar System in a fresh new way. ...Show more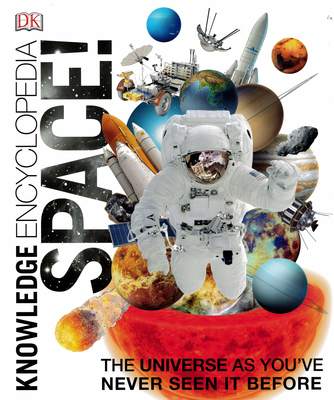 $30.00
NZD
Category: Astronomy | Series: DK Knowledge Encyclopedia
Knowledge Encyclopedia Space! reveals jaw-dropping 3D images of planets, stars and much more. It's the perfect kids' space book, packed with amazing space facts and NASA images revealing the wonders of the cosmos, from black holes to the big bang. See our universe in greater detail than ever before and bring the wonders of the cosmos to life.  Perfect for projects or kids interested in the wonders of space, covering every (known) inch of our solar system, galaxy and universe. Take a closer look at Jupiter with 3D images that show each space object in incredible detail, or explore the millions of stars in the night's sky. Fully up-to-date with the latest stunning images from NASA and Hubble ...Show more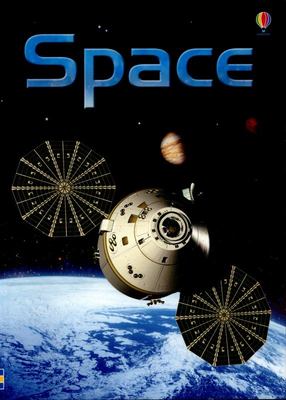 $16.00
NZD
Category: Astronomy | Series: Beginners Plus
Where does outer space begin? How do rockets work? What do astronauts do all day? This fascinating book for young readers explores the wonders and dangers of space, from the Moon to Mars, the International Space Station and beyond. With colour photographs, easy to read text and internet links to special ly selected websites to find out more. ...Show more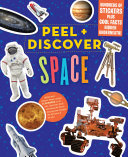 $22.00
NZD
Category: Colouring & Sticker Books
Introducing an exciting new addition to the series that makes learning stick! In Space, young readers will blast off on a journey beyond Earth, travelling with famous astronauts, touring shuttles, and getting a close-up look at the solar system. Includes six sticker pages with tons of colourful sticke rs. Peel them off to discover the fascinating fun facts underneath! The stickers can then be used to decorate and personalise the twenty activity pages. When all of its stickers have been removed, each sticker page transforms into a beautifully designed full-colour fact sheet. ...Show more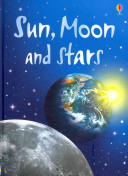 $11.00
NZD
Category: Astronomy | Series: Usborne Beginners
Developed with reading experts at Roehampton University, this title provides an introduction to sun, moon and stars for developing readers.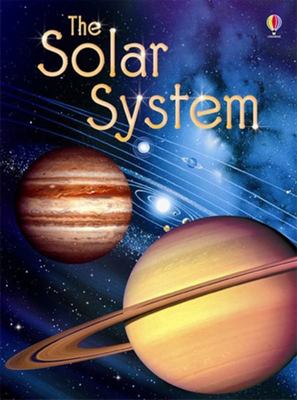 $11.00
NZD
Category: Astronomy | Series: Usborne Beginners
What is the surface of Mars like? Why does Venus glow in the dark? How do scientists explore faraway planets? Beginner readers can find answers to these questions and more in this colourful information book. Illustrated with stunning photographs and illustrations accompanied by short, informative text d eveloped with reading experts. Includes carefully selected internet-links to exciting websites about the Solar System. ...Show more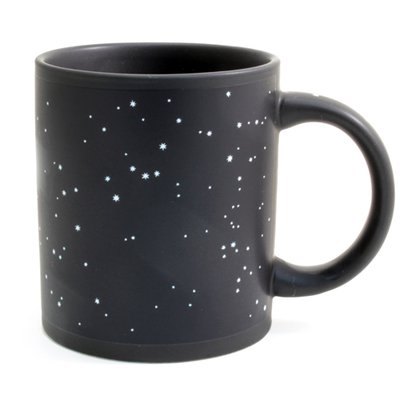 $14.00
NZD
Category: Crafts and Science
The Constellation mug is a phase-change mug which transforms from stars to constellations when hot liquid is added. Designed in association with Space Place, Wellington, New Zealand.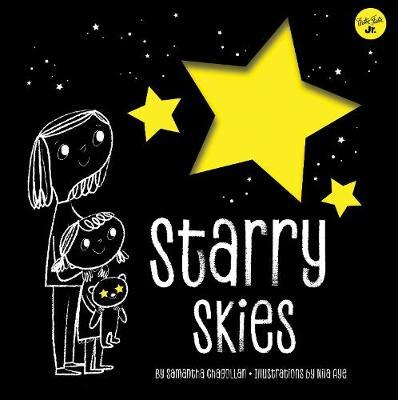 $25.00
NZD
Category: Board & Cloth Books
An engaging introduction to astronomy for kids, featuring fourteen well-known constellations and a star map of each hemisphere. Every night, the sky is filled with stars that tell a thousand tales. Brave warriors, regal queens, fierce beasts -- they all parade across the starry skies each night. In Sta rry Skies you'll discover some of the most famous constellations and learn how to find them in the night sky. With brilliant illustrations by Nila Aye, you will see the shapes of each constellation, and imagine what they might look like when you look up into the dark sky above. This introduction to astronomy is all you need to start learning about stars, so get ready, star hunters, and look to the skies! ...Show more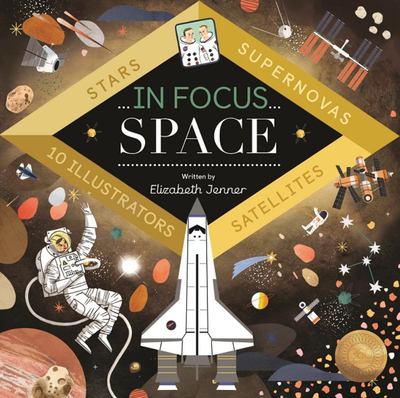 $33.00
NZD
Category: Astronomy | Series: In Focus
Ten illustrators blast off into outer space to explore the mysteries of our solar system and the galaxies and stars beyond it. Learn about everything from the Big Bang to the Moon landing, find out what makes the day light and the night dark, and discover what it really takes to be an astronaut and what everyday life is like on the International Space Station. Open the super-size flaps and let your world expand... ...Show more
$48.00
NZD
Category: Astronomy
From planets and asteroids to black holes and galaxies, every page will captivate young readers as they journey through the vastness of the Universe.Each celestial body is shown both photographically and illustrated, and children will love poring over the detailed close-up images.Engaging storybook-styl e descriptions of each object allow readers to delve into facts, myths, trivia, and key discoveries about the Solar System and beyond. Wonder at the rocky rings around Saturn, gaze at the fountains gushing from Jupiter's moon Enceladus, and marvel at mysterious interstellar visitors 'Oumuamua and Borisov. With reference pages packed with fascinating information, you'll go away knowing something you didn't before, and you'll return time and again.An attractive gift for children who can't get enough of astronomy, The Mysteries of the Universe is perfect for kids to explore by themselves or for bedtime stories. ...Show more
Items per page:
1 - 12 of 12