$65.00
NZD
Category: Encyclopedias
The gorgeous volume explores a wide range of kid-friendly topics, using text, illustrations, infographics, and photography, all in an upscale package that blings with the best of them. In keeping with Britannica's reputation for expert involvement, each spread include a credit to the expert involved wi th its creation, and special features highlight some of the most intriguing unsolved puzzles in science, archaeology, history, and engineering. Chapter topics include Universe, Earth, Material World, Living World, Being Human, Ancient Civilizations, Medieval to Modern, and Today's World and Beyond.   ...Show more
$37.00
NZD
Category: Encyclopedias
An exciting introduction to the awesome adventures of the eager explorers, dynamic daredevils, imaginative inventors, and other pioneers who shaped the world. Take a dive into the great unknown and go on a daring journey across land, sea, and sky as you explore the highest mountains, deepest oceans, and everything in between. On your journey you'll travel through time visiting the workshops, labs, and studios of history's most important minds and meet inventors, explorers, pirates, daredevils, and more. Read about the pioneers who dared to go where nobody had been before, archaeologists who made startling discoveries, and all of the exciting adventures they had along the way. Packed with fun facts and colourful illustrations, My Encyclopedia of Very Important Adventures will feed your imagination and quench your thirst for knowledge. ...Show more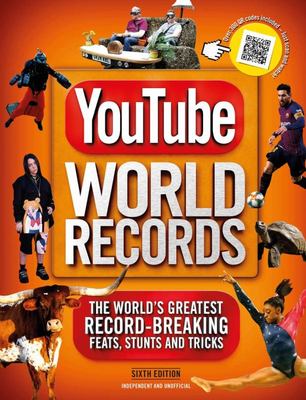 $40.00
NZD
Category: Reference Books
YouTube is the world's most-visited video sharing site, where 1bn hours of content are viewed every day. It contains a host of amazing clips, many documenting incredible feats of human endeavour and endurance. YouTube World Records is the first, glorious interactive celebration of these heroic and ofte n jaw-dropping efforts. d Super-powered with on-the-page links to over 250 amazing videos, YouTube Records showcases the greatest feats ever recorded on the file-sharing website. From the tallest and smallest to the greatest and maddest, YouTube Records has it covered. This unique collection contains a host of amazing feats, stunts and tricks - including pancake tossing and fiery-hot pepper eating, mega-quick drumming and unbelievable basketball slam-dunks. This is the ultimate celebration of the world's greatest records.  ...Show more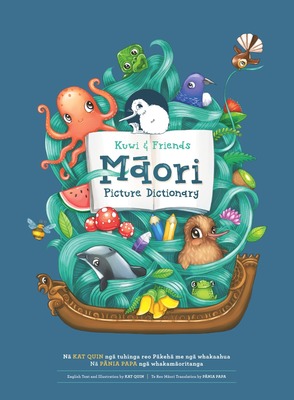 $35.00
NZD
Category: Te Reo Maori Language
Beginners Māori Language Picture Dictionary, for the Whole Family. From the #1 bestselling and award-winning author and illustrator of the Kuwi the Kiwi series, Kat Quin, comes a large scale, stunningly illustrated visual dictionary. Full of over 1000 basic words in te reo Māori and English, perfect for every New Zealander.  A fun, easy-to-use resource for those wanting to discover, learn and use everyday words in te reo Maori. The illustrations are designed to help with comprehension, particularly for younger learners. Visual cues can assist with retention of language, to recall spoken and written words.  68 fully illustrated pages, in a large format (265 x 366mm), in vibrant full colour, with over 1000 te reo Maori words, translated into English. Embedded with gorgeous Kuwi the kiwi (and friends) illustrations.  Designed for everyday use, in the whanau (family), kura (school) and for all New Zealanders. Ages 0-100+. A portion of each sale goes to charity Kiwis for Kiwi. ...Show more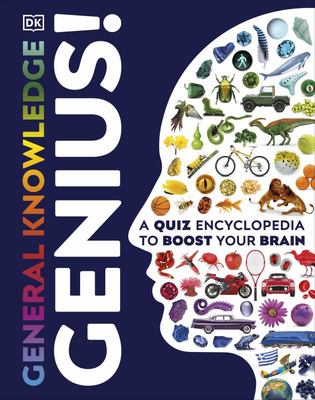 $30.00
NZD
Category: Reference Books
The brilliant quiz book for clever kids - answer the questions correctly on your favourite subjects to test if you're a general knowledge genius. Children won't be able to resist the General Knowledge Genius brain-busting challenge. For every topic, pages are packed with eye-popping pictures - but do yo u know what they show? To help you, "Test Yourself" panels list what you're looking for. With three levels of difficulty, the challenge gets harder as you work your way from Starter, to Challenger, and finally the truly tricky Genius category. If you need it, there's a fun fact with every picture to give a helpful clue. With more than 60 topics, from across the encyclopedia, there's something for everyone. Can you name the most famous rivers worldwide? Do you know your cranium from your clavicle, or do you need to bone up on the parts of the human skeleton? Are you a demon on dinosaurs, and able to spot the difference between an archaeopteryx and an allosaurus? Perhaps you're a brain box and can do all of this standing on your head? You can! Then what are you waiting for? Open the pages of General Knowledge Genius to find out what you know, and challenge yourself to learn even more! ...Show more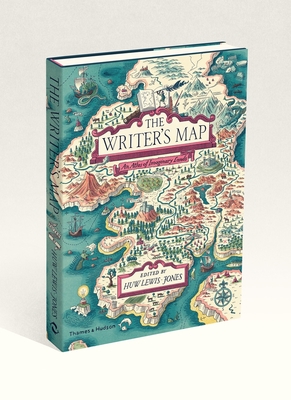 $60.00
NZD
Category: Gift Books
The Writer's Map winner of Trade Illustrated category in the British Design and Production Awards Photography & Illustrated Travel Book of the Year at the Edward Stanford Travel Writing Awards 2019 Maps can transport us, they are filled with wonder, the possibility of real adventure and travels of the mind. This is an atlas of the journeys that writers make, encompassing not only the maps that actually appear in their books, but also the many maps that have inspired them and the sketches that they use in writing. For some, making a map is absolutely central to the craft of shaping and telling their tale. A writer's map might mean also the geographies they describe, the worlds inside books that rise from the page, mapped or unmapped, and the realms that authors inhabit as they write. Philip Pullman recounts a map he drew for an early novel; Robert Macfarlane reflects on his cartophilia, set off by Robert Louis Stevenson and his map of Treasure Island; Joanne Harris tells of her fascination with Norse maps of the universe; Reif Larsen writes about our dependence on GPS and the impulse to map our experience; Daniel Reeve describes drawing maps and charts for The Hobbit trilogy of films; Miraphora Mina recalls creating 'The Marauder's Map' for the Harry Potter films; David Mitchell leads us to the Mappa Mundi by way of Cloud Atlas and his own sketch maps. And there's much more besides. Amidst a cornucopia of images, there are maps of the world as envisaged in medieval times, as well as maps of adventure, sci-fi and fantasy, maps from nursery stories, literary classics, collectible comics - a vast range of genres. ...Show more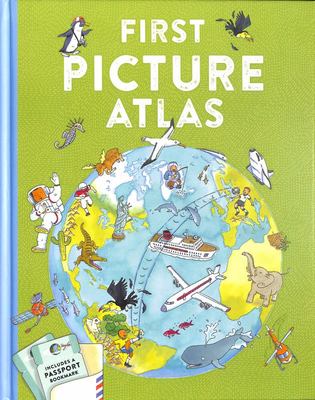 $30.00
NZD
Category: Atlases
Take an exciting journey around the world and explore every country on Earth. Beautifully illustrated by award-winning Anthony Lewis, the colourful maps, plus lively and informative text make this an essential atlas for younger readers. Jet off to South America and discover the Amazon rainforest, journ ey to Scandinavia and visit a mermaid, then wrap up warm as you head south to Antarctica - the coldest place on Earth. Pictograms show where to find animals and places of interest: can you find the sunbathing walrus in Alaska? And the Tasmanian devil in Australia? The passport bookmark means you won't lose your place as you travel the globe. This atlas is the perfect first geography reference book for both home and school. ...Show more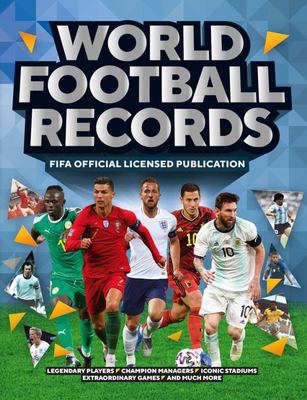 $40.00
NZD
Category: Reference Books
FIFA World Football Records, licensed by FIFA, world football's governing body, is back for its 12th edition with a stunning new design, but it remains filled with stories, stats and exciting images.
$38.00
NZD
Category: Animals | Reading Level: Eve Pownall Award
INDIE AWARD WINNER 2020. Marvel as you enter the fascinating hidden world of ugly animals in this encyclopaedia of the animal kingdom's most unusual and beauty-challenged species. It's time for ugly animals to shine! With more than sixty ugly animals to explore, this compendium of the unusual celebrat es the beauty in 'ugliness'. Children and adults alike will pore over the breathtaking scientific illustrations of unusual animals, debating their relative ugliness and merits, learning about science and nature along the way. Featuring illustrations and facts about the thorniest species the animal kingdom has to offer, from the naked mole rat to the goblin shark, aye-aye, sphinx cat, blobfish and many more 'ugly' beauties. This gorgeous hardcover book is illustrated in exquisite detail by exciting new Australian talent, Sami Bayly. ...Show more
$40.00
NZD
Category: Atlases | Series: Atlas of Adventures
From the team behind the best-selling Atlas of Adventures comes this awe-inspiring journey of discovery. Travel around the world to scale the Eiffel Tower, trek the Great Wall of China, and raft through the Yosemite Valley. Showcasing the globe's most impressive landscapes, iconic buildings and evocativ e antiquities from both the modern and ancient worlds, this is the most wonderful Atlas adventure yet ...Show more
$35.00
NZD
Category: Reference Books
From the No. 1 bestselling author of What If? - the man who created xkcd and explained the laws of science with cartoons - comes a series of brilliantly simple diagrams ('blueprints' if you want to be complicated about it) that show how important things work: from the nuclear bomb to the biro. It's goo d to know what the parts of a thing are called, but it's much more interesting to know what they do. Richard Feynman once said that if you can't explain something to a first-year student, you don't really get it. In Thing Explainer, Randall Munroe takes a quantum leap past this: he explains things using only drawings and a vocabulary of just our 1,000 (or the ten hundred) most common words. Many of the things we use every day - like our food-heating radio boxes ('microwaves'), our very tall roads ('bridges'), and our computer rooms ('datacentres') - are strange to us. So are the other worlds around our sun (the solar system), the big flat rocks we live on (tectonic plates), and even the stuff inside us (cells). Where do these things come from? How do they work? What do they look like if you open them up? And what would happen if we heated them up, cooled them down, pointed them in a different direction, or pressed this button? In Thing Explainer, Munroe gives us the answers to these questions and many, many more. Funny, interesting, and always understandable, this book is for anyone -- age 5 to 105 -- who has ever wondered how things work, and why. ...Show more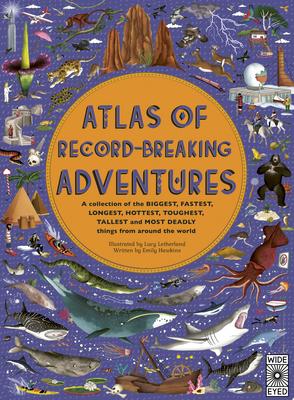 $40.00
NZD
Category: Reference Books | Series: Atlas Of:
Come face-to-face with the biggest, toughest, oldest and most unmissable wonders on Earth in Atlas of Record-Breaking Adventures, the sixth and latest in the bestselling series.