Living World
The study of life and living organisms, including their structure, function, growth, evolution, distribution, and taxonomy.
$30.00
NZD
Category: Sealife | Series: Explore Your World
Get ready to dive into the darkest depths of the sea with real-life explorer and scientist, Professor Tim Flannery. You might think you know about the ocean, but the deep sea is nothing like the beach. Things are WEIRD down there.  Who is the giant squid's mortal enemy? Can you see ghosts in the deep se a? Why would a sea cucumber have teeth on its butt? And what on earth is a headless chicken monster? Put on your SCUBA gear - you're about to find out!   From the author of the best-selling Explore Your World: Weird, Wild, Amazing!, this compendium will enthral and enlighten readers with bizarre facts and vibrant illustrations of the most incredible creatures hiding in the deep sea. Prepare to gasp, laugh and squirm in disgust! ...Show more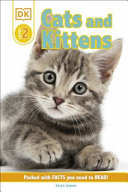 $16.00
NZD
Category: Pet Care
Step inside the cute world of fluffy cats and kittens in this level 2 reader. In this purr-fect book for children you'll discover all about cute cats and kittens, from tiny kittens having fun at playtime and snuggling up with mum, to delicious meals and the distinctive "meow" of your cat. There's also l ots to discover about cat breeds and reading body language, as well as clear and simple advice on how to look after this favourite family pet. Fascinating information is paired with adorable photographs of cats and kittens, providing an ideal balance of words and images for children learning to read.Cats and Kittens is a new Level 2 title in the engaging four level DK Readers series, aimed at children who are learning to read. Helping to develop a lifelong love of reading, DK Readers cover a vast range of fascinating subjects to support children as they become confident readers. DK Level 2 Readers are suitable for children reading book band books up to orange level. ...Show more
$40.00
NZD
Category: NZ Non Fiction
A spectacular illustrated picture book exploring New Zealand's unique landscapes and its incredible wildlife by the award-winning author of Aotearoa: The New Zealand Story. Long before waka touched Aotearoa's shores, the land of the long white cloud was home to an array of creatures uniquely adapted to its environments and protected by its isolation. Encounter New Zealand's incredible wildlife in this spectacular visual exploration. Journey through ocean, sky and land to meet a marvellous range of organisms. Discover fascinating facts, and learn how we influence the survival of our living treasures. In this magnificent companion volume to Aotearoa: The New Zealand Story, Gavin Bishop weaves a compelling visual narrative of our land, our people and our wildlife - past, present and future. ...Show more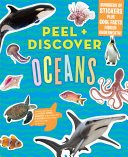 $22.00
NZD
Category: Colouring & Sticker Books
Introducing an exciting new addition to the series that makes learning stick! In Oceans, meet an amazing diversity of species, from the shorebirds that patrol the beaches to the anglerfish and other bizarre creatures that lurk in the depths. And did you know that scientists believe the ocean may be hom e to as many as two million types of animals unknown to humans? Includes six sticker pages with tons of colourful stickers. Peel them off to discover the fascinating fun facts underneath! The stickers can then be used to decorate and personalise the twenty activity pages. When all of its stickers have been removed, each sticker page transforms into a beautifully designed full-colour fact sheet. ...Show more
$35.00
NZD
Category: Animals
From the Adelie penguin to the zigzag heron, this A-Z book is jam-packed with over 400 animal species and all kinds of interesting animal facts. Discover why the American flamingo is pink, how emerald tree boas hunt their food, what a baby echidna is called and whether the dusky leaf money really has fo ur stomachs. A companion book to Jennifer Cossins' Ultimate Animal Counting Book, this one's for budding zoologists aged 5+.   ...Show more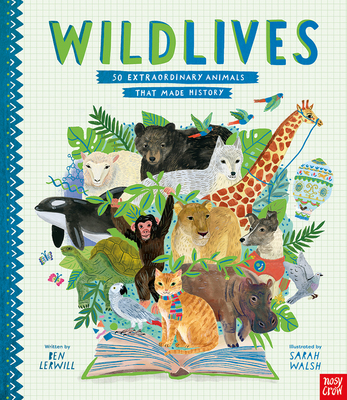 $40.00
NZD
Category: Animals
True tales of wild and wonderful lives to be treasured forever! In this fascinating and touching book, children can learn about 50 courageous creatures from around the world and throughout history. This captivating collection gathers heart-warming, surprising and often emotionally powerful stories of b ravery, discover and friendship. Featuring a range of animals - from heroes, helpers and adventurers to achievers and many more - young readers will discover some of the most famous and unforgettable animals of all time. Compelling and visually arresting in equal measure, this is the perfect introduction to just some of the amazing animals whose wild lives have made history. ...Show more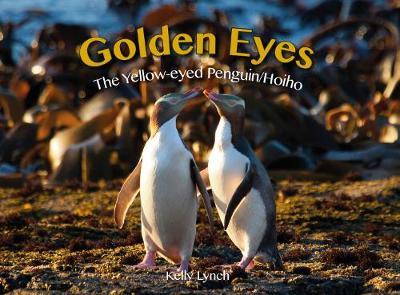 $20.00
NZD
Category: Birds
Golden Eyes is a yellow-eyed penguin/hoiho who lives at the bottom of the South Island of New Zealand. He makes his nest in the bushes at the base of a cliff. Every morning, Golden Eyes waddles down to the beach to fish for food. Golden Eyes is shy and prefers to live in secret . . . Read this book to learn all about the habits and behaviour of the yellow-eyed penguin/hoiho and what you can do to help protect these rare and special birds. ...Show more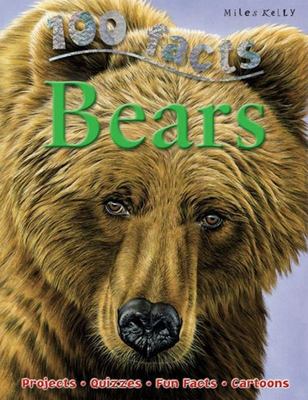 $8.00
NZD
Category: Animals | Series: 100 Facts
Do you know 100 facts the pyramids? How about the earth? Each book in this series gives 100 facts about these things and more.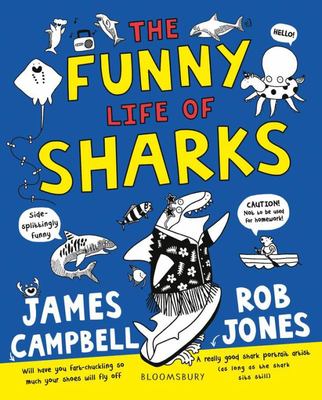 $17.00
NZD
Category: Sealife
Ever wondered why sharks have such a bad reputation? Are they dangerous, human-munching monsters? Or have we got it all wrong? In fact, only SIX people get attacked by sharks every year across the WHOLE WORLD. And how many sharks are eaten by humans every year? ONE HUNDRED MILLION! So maybe sharks are more afraid of us Take a deep dive into the ridiculously funny life of sharks (and some things that have nothing to do with sharks but are still splendidly funny) according to James Campbell, comedian extraordinaire. This face-achingly funny book will also teach you about great white sharks, tiger sharks and hammerhead sharks, just how incredibly old sharks are, and why sharks are SO important for the environment and how to look after them. So, whether you're seriously afraid of sharks or love them so much you want to invite a shark to your next birthday party, this HILARIOUS book is for you. Prepare to roll around the floor laughing with the snot-inducingly brilliant The Funny Life of Sharks, with face-achingly funny illustrations from Rob Jones. ...Show more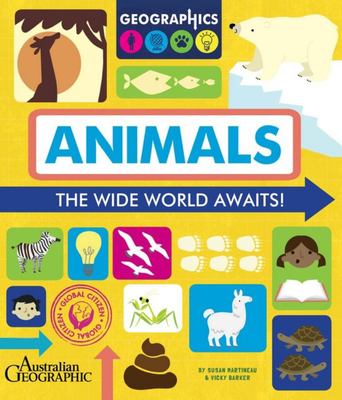 Animals
by Susan Martineau
$15.00
NZD
Category: Animals
Explore the link between humans and the animal kingdom! From food chains to endangered species, a curious pack of fascinating facts and figures is now at your fingertips. Discover why isolated islands shelter unique species, where the fastest creatures live and how deep ocean creatures can really go. Wh at you learn might just stay with you for the rest of your life. The wide world awaits! ...Show more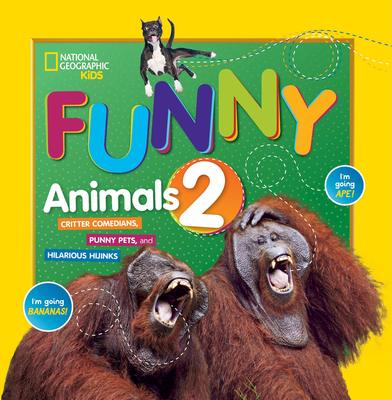 $17.00
NZD
Category: Animals
Even MORE pet puns, witty captions, internet memes, and laugh-out-loud, real-world anecdotes make this collection of hilarious animal pictures and stories the perfect package for jokesters and animal lovers alike.   This silly snack-size book is back to bring you more strange facts, comical tales, tri ppy tongue twisters, and adorable photos, featuring all kinds of our furry, scaly, feathery, and slimy friends. Get the scoop on famous critter comedians; delight in the hijinks of a runaway "unicorn;" discover a social media maven who also happens to be a dog; or bust a gut laughing at bizarre animal behaviors from sneezing monkeys to ninja frogs. ...Show more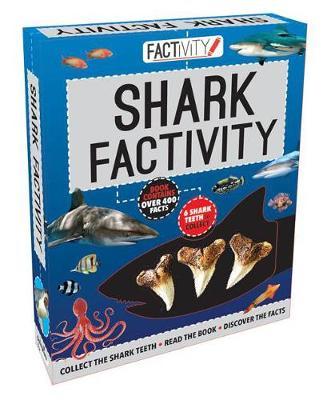 $25.00
NZD
Category: Animals
Journey inside the amazing underwater world of sharks in this Factivity kit! Learn hundreds of facts and complete tons of activities, puzzles, mazes, and more while you explore this Shark Factivity kit. Check out 6 awesome shark teeth included in this cool Factivity set. Collect the Shark Teeth. Read th e Book. Discover the Facts. ...Show more