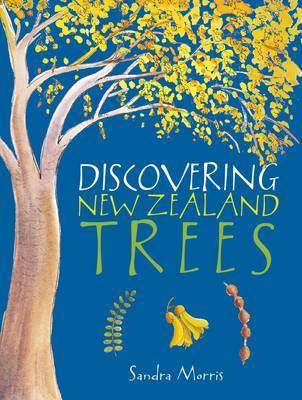 $20.00
NZD
Category: Plants & Trees
Introducing 20 of our most interesting native trees to young New Zealand naturalists, Sandra Morris presents charming watercolour illustrations and text in a style that mirrors her earlier successful book, Discovering New Zealand Birds. Each tree is shown in full with individual illustrations of the lea ves, flower parts, seed heads, and any insects, animals and birds that co-exist with or frequent the tree. In addition there are notes and illustrations to depict early Maori and European uses for each tree. Included are kauri, tree ferns, beeches, cabbage tree, nikau, pohutukawa, manuka, kanuka, rewarewa, puriri, kowhai, lancewood, taire, karaka, tree daisies, kahikatea, rimu, totara, matai, and miro. Children will learn about different types of forest in 'What is a tree?' at the beginning of the book and an index and bibliography complete an effective natural history resource that is sure to be popular with children and teachers alike. ...Show more

$35.00
NZD
Category: Gardening
Kids don't have the patience or the interest in having their own garden patch, they just want to have fun! Sarah O'Neil knows this well. Her series of clever outdoor projects will get kids outside throughout the growing season, having fun in the vegetable garden. While learning to grow vegetables is co vered in the book, the focus is on various cool projects to make and do - with and without the help of grown-ups - and kids will discover at the end that they have learned a lot about gardening. There's text and side-bars for kids and grown-ups. Beginning in the spring, they can get their hands dirty testing soil, fool the birds with stone strawberries, race Jack up the beanstalk, stir pots of stinky weed brew, grow plants for free, create a pirate map and find buried treasure, craft corn dolls, design their own stepping stones, and more. ...Show more

$24.00
NZD
Category: Plants & Trees
Gail Gibbons reveals to young readers how a seed begins, what pollination is, and how flowers, trees, fruits, and vegetables get to be the way they are.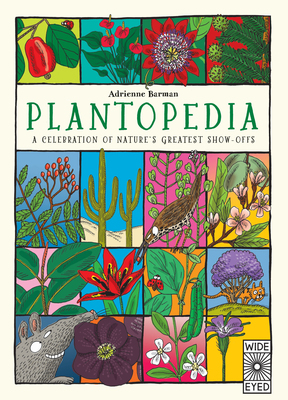 $33.00
NZD
Category: Plants & Trees
Welcome to this collection of amazing plants from all over the world, chosen for their unique traits and characteristics, with fun illustrations by Adrienne Barman. Meet the 'evergreens', the 'edibles' and the 'elderly' plants that have outlived the dinosaurs in this alphabetically-ordered encyclopedi a. Filled with fascinating flowers, curious crops and wonderful weeds, this book will keep young explorers busy for hours. A fantastic follow-up to smash-hit Creaturepedia. A beautiful gift book featuring an embossed cover and a grosgrain ribbon marker. ...Show more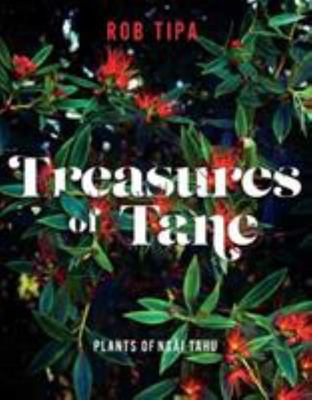 $50.00
NZD
Category: NZ Non Fiction
This book discusses traditional Maori uses of native plants of the South Island of New Zealand and traditions around them. The text describes the features and uses of each plant, listed alphabetically for quick reference. These stories of native plants of the South Island describe how Maori and European s grew and processed the plants, and it uncovers some surprising uses of native plants. Written by a journalist, the book is engaging, enlightening and user-friendly and is beautiful to browse and informative about native plants. ...Show more
$26.00
NZD
Category: Plants & Trees | Series: Which...? | Reading Level: very good
This new re-written edition of the best-selling New Zealand classic Which Native Tree? now includes comprehensive ecological information on the tree and its environment. As well as the known uses of each tree, from food and medicine, to dyes, perfume, honey, bootlaces, fire-making and timber it also exp lains how to grow each tree in your own garden. It also identifies the insect and bird life to look for in each tree and includes details on the origins of Maori names. Use Andrew Crowe's unique leaf key to confidently identify common New Zealand native trees. Colour photographs of leaves and associated creatures, graphics giving tree shape and height, tree distribution maps and ID checklists listing distinguishing features are all helpful tools to identify New Zealand's native trees. ...Show more
$20.00
NZD
Category: Early Experiences & Issues
Ziggy decides to plant sunflowers in autumn, but everyone knows sunflowers don't grow in winter.  Or do they?  Sunflowers Don't Grow in Winter is a true story of hope, determination, and a little boy's love of sunflowers.  Search and Find - on each spread, children will need to find the three B's - a bee, a butterfly and a bird.  At the back of the book, learn how to grow your own sunflowers and how our thoughts are like seeds.  Recommended age: 4 - 10 years ...Show more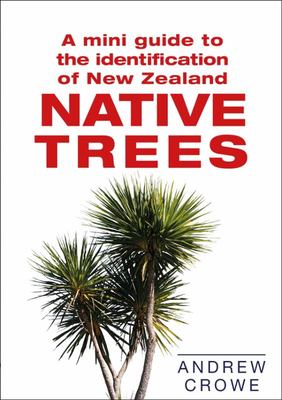 $12.00
NZD
Category: Plants & Trees | Series: Mini Guide to the Identification of New Zealand...
A handy, pocket-sized guide to the identification of New Zealand native trees. Condensed from Andrew Crowe's popular Which Native Tree?, this mini guide has been designed to fit into a pocket, day pack or bag. Full of essential information for quick and accurate identification of native trees, this cla ssic mini guide is appealing and easy to use. ...Show more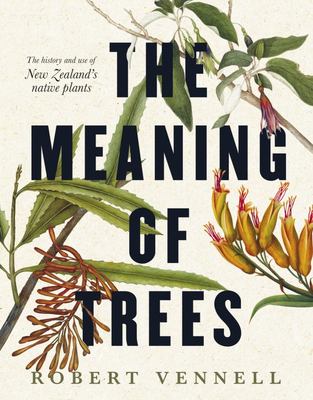 $55.00
NZD
Category: NZ Non Fiction
A guide and gift book in equal measure, this treasure of a book pays homage to New Zealand's native plant species. The Meaning of Trees tells the story of plants and people in Aotearoa New Zealand. Beautifully illustrated with botanical drawings, paintings and photographs, it shows us how a globally uni que flora has been used for food, medicine, shelter, spirituality and science. From Jurassic giants to botanical oddballs - these are our wonderful native and endemic plants, in an exquisite hardback edition. ...Show more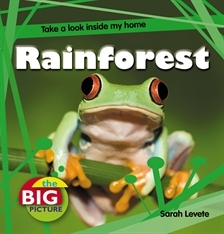 $19.00
NZD
Category: Plants & Trees | Series: The Big Picture
Big Picture series brings the world and its wonders to life for young readers. Full of fascinating information from across the globe, from animals and homes to the most interesting jobs in history. Take a tour of the animals' homes in the rainforest. What will happen if we keep cutting them down? ...Show more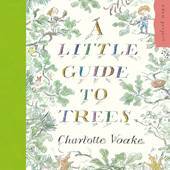 $20.00
NZD
Category: Plants & Trees
What sort of tree did Robin Hood's bow come from? What pine tree drops its needles in the winter and how did the monkey puzzle get its name? These are just some of the wonderful facts that you'll discover inside this book. Trees give us shade and the oxygen we breathe, like tall green giants that watch over us. And they are beautiful! Use the delicate illustrations and simple text to help your child identify the trees they see every day, whether they live in the country or the city. This book is a wonderful way of encouraging a child to interact with their environment, helping them to respect and protect the trees that surround them. ...Show more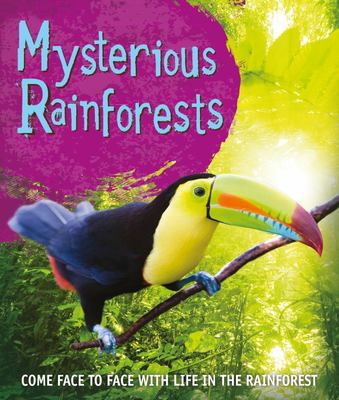 $15.00
NZD
Category: Earth Science | Series: Fast Facts
Which is the biggest snake? How many species of rainforest tree are there? Which creatures live high up in the canopy? Journey from the forest floor right up into the emergent layers of the rainforests - home to the most diverse and exciting range of wildlife on the planet. Fast Facts is a new series of high-interest, lower reading ability books aimed at fact-hungry children who enjoy information books but may be less confident readers or have difficulty with the usual quantity and level of text aimed at their age group. ...Show more