$35.00
NZD
Category: Non-Fiction
FANTASTIC FESTIVITIES, CRAZY CELEBRATIONS and HOLY HOLIDAYS From tomato-throwing parties to graveside picnics, fire-walking ceremonies, crying baby competitions and the biggest bathing festival on Earth - this book introduces you to some of the world's most incredible cultural and religious celebration s. Some festivals are outrageously fun and joyful, others are more serious. All of them bring people together to mark big events in life.So join us in this riotous explosion of colour as we feast, sing, cry and celebrate the diversity of festivals and traditions this wonderful world of ours has to offer. ...Show more
$48.00
NZD
Category: Religion & Philosophy
The Bible is the most widely read book in the western world. Now people of all ages can embrace and understand the key stories and teachings with this beautifully illustrated edition aimed at children aged 9+. More than 130 stories are retold with chapter references, providing a valuable resource for Bi ble studies. Each one is supported with extra information, such as definitions of terms, life in Biblical times for context, artefacts, maps, and quotations. Short passages at the end of each story explain the meaning and significance of the Bible text, enhancing a child's learning. With charming artwork, clear layout, and engaging style, this appealing book is a lovely keepsake for a key event in a child's religious life - one that they will want to read and treasure. ...Show more
$23.00
NZD
Category: Religion & Philosophy | Series: Usborne Bibles Ser.
This illustrated children's Bible has carefully written text which is suitable for reading aloud to young children or for older children to read by themselves.
$26.00
NZD
Category: Religious Stories
Dive into the action and adventure of the Bible. Bible Force retells the scriptures using stunning art and a fast-paced narrative that children can understand. Over 150 of the most epic stories in the Bible. Maps and a time line to set the scene. This new, dramatic art style captures the attention of c hildren, bringing their heroes to life in a contemporary style. ...Show more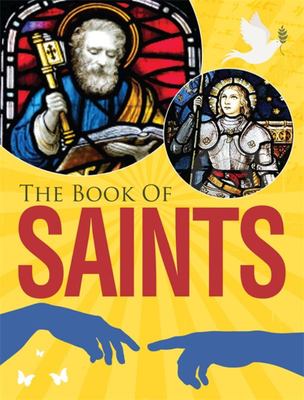 $24.00
NZD
Category: Religion & Philosophy
What is a saint and how do you become one? Who are the most well-known saints and why are they important? This fascinating book answers these questions and tells the remarkable life stories of over 25 saints from around the world, including Saint Francis of Assisi, Saint Patrick, Saint George, Saint Jo an of Arc, Saint Christopher and Saint Bernadette. Find out about Saint George, the patron of England who never set foot in Britain; and Saint Joan of Arc, a 15-year-old girl who led the French army to victory. Filled with historical information on the lives of saints, this is a perfect title to support religious education. It includes the most famous Catholic saints as well as more minor saints from around the world, plus details on feast days, patron saints and the process of becoming a saint. An engaging layout and colourful images make The Book of Saints ideal for children aged 9-11 who are learning about religion. ...Show more
$30.00
NZD
Category: Religion & Philosophy
TV star, former SAS soldier, Guinness World Record holder, author and the first ever Chief Ambassador to World Scouting, Bear Grylls is an inspiration for youngsters who want to make the most of life's adventures. In his recent bestseller Soul Fuel Bear revealed for the first time the inspiration that h elps him to stand strong and find peace each day. Now Soul Fuel for Young Explorers takes his message and inspires children and young people to find courage and confidence in this source too. Bear offers seventy reflections along with stories from his own life -- brilliantly illustrated by Patrick Laurent -- making it a vibrant and engaging devotional for young readers. 'Faith doesn't mean you have to be especially "religious". But, in a nutshell, my faith tells me that I am known, that I am secure and that I am loved - regardless of the storms I may find myself in from time to time, regardless of how often I fall and fail.'- Bear Grylls ...Show more
$28.00
NZD
Category: Religion & Philosophy
Is there a God, should I eat meat, where does the universe come from, could I live for ever as a robot?  These are the big questions readers will be wrestling with in this thoroughly enjoyable book. Dip into any chapter and you will find lively scenarios and dialogues to take you through philosophical puzzles ancient and modern, involving virtual reality, science fiction and a host of characters from this and other planets. The text is interspersed on every page with lively cartoons, and there is a list of philosophical jargon at the end. Stephen Law has a gift for communicating complex ideas.   He offers few answers, but his unstuffy, highly personal approach will have the reader thinking and arguing with as much pleasure as he does himself. ...Show more
$30.00
NZD
Category: Religion & Philosophy
Understand who's who in the Old and New Testaments with this visual guide to the main characters in the Bible. Packed with profiles of leaders, prophets, judges, and apostles, The People of the Bible tells their stories and explains their teachings simply and clearly. Stories are beautifully illustrate d and supported with key quotes and historical context. Spreads focusing on particular biblical events highlight a character's impact, making this the perfect study companion and the ultimate guide for young readers to the key characters in one of the most important books ever written. ...Show more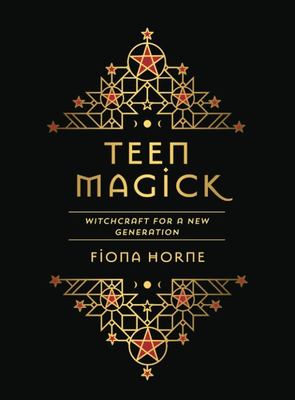 $29.00
NZD
Category: Religion & Philosophy
This gutsy guide for the Teen Witch takes them on a journey of self-discovery - to dig deep and learn about all the magick that is inside of them, and then shine that magick into the world. At night, Teen Witches are out under the starry sky, turning on to Magick; they meet after school ... and Zoom in with other magick youth around the world, for full moon rituals. They cast spells and divine rituals, alone, to help them pass tests, attract boyfriends or girlfriends, get along with their parents, and find out what their life's true calling is. What does it take to be a real witch in this brave new world? With all the tools, spells, sacred days and tips for what to do in love and life, this book is a must-have for the young person who wants to evolve into the most empowered version of themselves in a brave, new Magickal life! ...Show more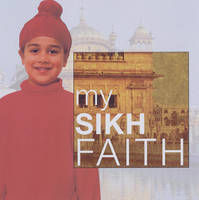 $17.00
NZD
Category: Religion & Philosophy | Series: My Faith
"My Sikh Faith" is one of 6 titles that introduce the young reader to the basic beliefs and rituals of the 6 main world religions. The author and photographer have followed the life of a young boy as he practises his faith with his family. Sensitive questions about the religion are posed by other childr en, allowing for accurate and clear responses. As with all "Rainbow" titles, special care has been taken to include all of the conventions of real non-fiction titles including a contents page and glossary. A clever dual text technique combines running text with speech bubbles drawing in both the less confident and the confident reader. ...Show more
$23.00
NZD
Category: Lift-the-Flaps | Series: Usborne See Inside | Reading Level: Children's - Grade 3-4, Age 8-9
An eye-opening look at the beliefs, history and customs of the major world religions. Discover the three great gods of Hinduism, the root of Judaism, Christianity and Islam, which religions teach that there is no God, and much more. Visually stunning, this highly informative lift-the-flap book is a fant astic source of information for children. ...Show more
$35.00
NZD
Category: Religion & Philosophy
A fully illustrated collection of stories from the Bible, retold for young readers. It includes Joseph and his Amazing Technicolour Dreamcoat, The Story of Baby Jesus, The Easter Story, Jonah and the Whale, Noah's Ark, and more.