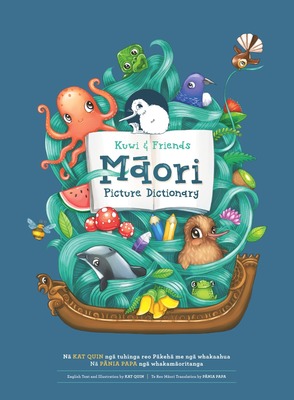 $35.00
NZD
Category: Te Reo Maori Language
Beginners Māori Language Picture Dictionary, for the Whole Family. From the #1 bestselling and award-winning author and illustrator of the Kuwi the Kiwi series, Kat Quin, comes a large scale, stunningly illustrated visual dictionary. Full of over 1000 basic words in te reo Māori and English, perfect for every New Zealander.  A fun, easy-to-use resource for those wanting to discover, learn and use everyday words in te reo Maori. The illustrations are designed to help with comprehension, particularly for younger learners. Visual cues can assist with retention of language, to recall spoken and written words.  68 fully illustrated pages, in a large format (265 x 366mm), in vibrant full colour, with over 1000 te reo Maori words, translated into English. Embedded with gorgeous Kuwi the kiwi (and friends) illustrations.  Designed for everyday use, in the whanau (family), kura (school) and for all New Zealanders. Ages 0-100+. A portion of each sale goes to charity Kiwis for Kiwi. ...Show more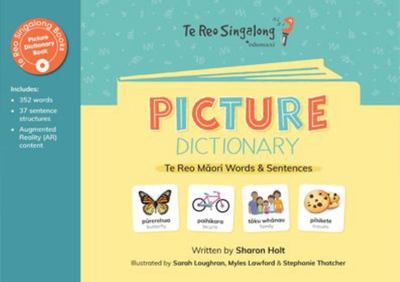 $26.00
NZD
Category: Te Reo Maori Language | Series: Te Reo Singalong
To celebrate 21 books in this award winning series, we have created the picture dictionary you have been waiting for! The book is a compilation of many of the words and sentence structures used in the previous books in our Te Reo Singalong series – as well as some new ones. Use the app to check your pro nunciation, and increase your fluency in Māori vocabulary and sentence structure. A perfect Māori language learning companion for children and adults.Includes:• Sentence structures, words and pictures• English translation• App to aid with pronunciation• The story behind Te Reo Singalong books• List of short phrases to add to your kete ...Show more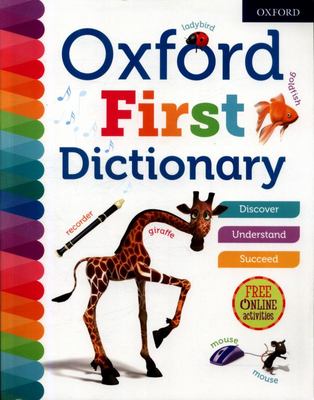 $27.00
NZD
Category: Dictionaries
This major new edition of the Oxford First Dictionary in hardback includes new words and more pages to extend vocabulary, improve spelling and support comprehension across the new curriculum. As well as updated example sentences (many from children's own reading), word classes and a supplementon spellin g and grammar tips and activities, the accessible alphabetical layout and up-to-date colourful illustrations make this the perfect first dictionary for home and for starting school. Also available in paperback and an ideal companion to the new updated edition of the Oxford First Thesaurus.Go online at www.oxfordschooldictionaries.com for the accompanying free downloadable activities. ...Show more
$23.00
NZD
Category: Non-Fiction: Languages
This dictionary offers up-to-date coverage of essential Italian and English, and extra help with Italian and English verbs and pronunciation, all in a compact and affordable format.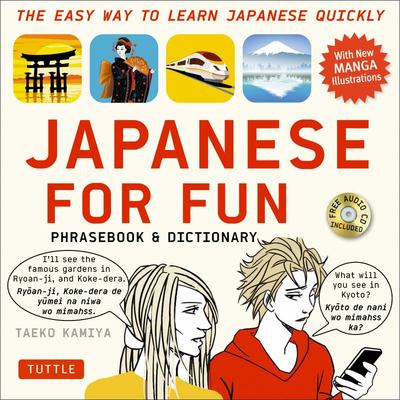 $20.00
NZD
Category: Dictionaries
This handy Japanese phrasebook and pocket dictionary is designed for people who want to learn Japanese quickly and don't have a lot of time to study. It is designed by an experienced language teacher to be useful and easy to use. Even if you have just a few minutes a day--while sitting on a train or sub way, waiting for a bus, or spending time with your friends--you can open the book and learn a few useful phrases that you'll use over and over again during your stay in Japan. This thoroughly revised edition features hundreds of new phrases and manga illustrations which give context to the vocabulary and expressions. It is divided into twenty-two accessible chapters, each one covering a specific topic or situation that you will encounter while traveling in Japan. Each chapter contains three sections: Key Words & Expressions: This introduces all the key Japanese vocabulary and phrases you'll need to communicate in Japan. A recording of each phrase or word by a native speaker is given on the CD, and example sentences are provided showing how each word and expression is used. Expressions in Context: This section shows you how to make use of the words and phrases in various situations. Mini Dialogues illustrate their use followed by related expressions designed to give you confidence in using the new words in slightly different ways. Additional Vocabulary: This section enables you to create new sentences based on the patterns learned and increases your vocabulary and range of things you can say. There's no need to memorize every word or phrase; just learn the ones that you want to use.This book has over 1,800 carefully selected words and expressions. The new manga illustrations bring the dialogues to life and show how the phrases are used in actual real-life situations. There is very little grammar and no need to spend hours of rote memorization. All you need is a few minutes a day and a willingness to learn ...Show more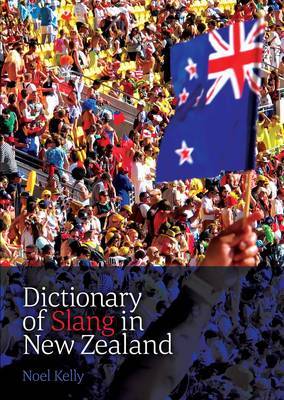 $60.00
NZD
Category: Dictionaries
"Sidney Baker, Harry Orsman and David McGill have all produced wonderful collections of New Zealand-bred slang terms. I have taken a blanket approach, stuffing everything in regardless of its origins. If we currently speak it, write it, text it, tweet it, facebook it or blog it I've attempted to record it here. However, when I could identify a word or phrase which probably has a kosher Kiwi heritage I have attached a (NZ) tag and, where appropriate, a potted explanation." - Noel Kelly ...Show more
$25.00
NZD
Category: Dictionaries | Series: Collins School
The perfect English reference tool for all students aged 11+. A combined dictionary and thesaurus, in a handy Pocket format, developed with teachers to be the perfect tool for both school work and homework. This is an invaluable two-in-one reference book in a handy, portable format, perfect for the scho ol bag. Clear, straightforward definitions reflect today's language, while the matching thesaurus entries provide a generous choice of synonyms and antonyms. The "Get It Right" supplement addresses the main points in the 3 key curriculum areas of Grammar, Punctuation and Spelling. You can always rely on Collins to provide you with today's English as all our definitions, examples, idioms and usage notes are based on the Collins Corpus - our unrivalled and constantly updated 4.5 billion-word database. ...Show more
$40.00
NZD
Category: Dictionaries
​What is a bumbershoot? Or a moonbow? And what does it mean when someone absquatulates...? Find out all this and more in the Dictionary of Difficult Words. Test your knowledge with more than 400 words to amaze, confuse, and inspire budding wordsmiths (and adults). All of the words featured in this book are difficult to spell, hard to say, and their meanings are obscure to most children (and most adults)! Written with simple, easy-to-understand definitions by lexicographer Jane Solomon, this dictionary celebrates the beauty of the English language for family trivia time spent around the printed page. ...Show more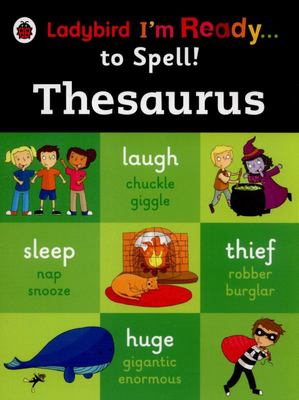 $20.00
NZD
Category: Dictionaries | Series: Ladybird I'm Ready
My First Thesaurus, part of Ladybird's popular I'm Ready...early learning series, is an essential first reference book for primary school children and is perfect for school work and homework help. With colourful illustrations throughout, the thesaurus is packed with over 1,000 common words that children will come across, with a comprehensive range of synonyms to help with creative writing, and examples of the word used in a sentence. There is also a helpful section on how to best use the thesaurus and what it is for. It also contains lists of themed words at the back of the book, perfect for quick reference. These include animals, bugs, the body, food, sea, shapes, sports, vehicles, weather and many more! Look out for My First Dictionary, also from Ladybird. ...Show more
$23.00
NZD
Category: Dictionaries | Series: Illustrated Dictionary & Thesaurus
A great dictionary to have on hand for reference, perfect for primary school aged children. Designed for children in years three to six of primary school. Part of a range of children's dictionaries and thesauruses from Usborne.
$28.00
NZD
Category: Dictionaries
A new edition of the Oxford Junior Illustrated Dictionary in paperback with additional entries and over 7000 words from across all school subjects to support the higher vocabulary expectations in the new curriculum. Entries are simple and clear, and include numbered meanings, word classes,inflections an d relevant child-friendly example sentences. Topic word lists help with key subject vocabulary and a new feature section provides support for tricky spellings, punctuation terms and activities to help children check and edit their writing. Easy-to-use and brightly illustrated, it isthe perfect dictionary for developing dictionary skills, boosting word power and building confidence. Also available in durable hardback format and an ideal companion to the new updated edition of the Oxford Junior Illustrated Thesaurus. Go online at www.oxfordschooldictionaries.com for theaccompanying free downloadable activities. ...Show more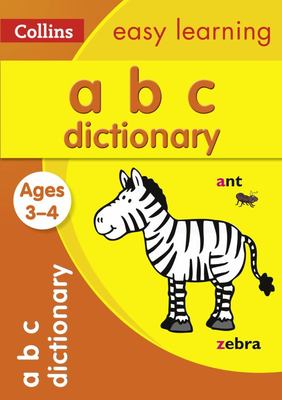 $15.00
NZD
Category: Dictionaries | Series: Collins Easy Learning Preschool | Reading Level: Children's - Kindergarten, Age 5-6
A colourful and engaging dictionary to help develop your child's awareness of the alphabet, letter sounds and reading at this early stage of their learning. Provides a motivating way of supporting your child's learning at home. Designed to get children engaged with language at an early age, this diction ary introduces the essentials of alphabetical order through pictures and simple examples. The colourful and fun illustrations and clear design help to boost confidence and develop good learning habits for life. Additional resources are available for parents to access online, helping to develop a familiarity with simple phonics through activities which provide support for the child's learning at home. * build language skills * boost confidence * develop a love of language ...Show more