$38.00
NZD
Category: Music | Series: What on Earth Fold-Out Graphic History
Music: A Fold-Out Graphic History is a richly illustrated timeline of the history of music from 60,000 years ago to the present day, published in partnership with the Royal Albert Hall. Children's author Susan Hayes and award-winning composer and musician Nicholas O'Neill take you on a journey through s ome of the most amazing musical moments from the first ever saxophone and early music recording to the invention of the record and artificial intelligence. Learn about how different genres started - including classical, folk, jazz, gospel, rock 'n' roll, country, punk, grunge and pop. Discover the stories of music maestros including Beethoven, Wei Liangfu, Django Reinhardt, The Beatles, Joni Mitchell, David Bowie, Maria Callas, Nina Simone, Louis Armstrong, and Beyonce. Marvel at the orchestra with a huge illustration set in the Royal Albert Hall, and find out about ancient instruments from all over the world. Colourful lively illustrations by Ruby Taylor bring the book to life and provide a glimpse into how different music styles and instruments sound. Published in partnership with the Royal Albert Hall, this is a truly special book that will delight children and parents alike, providing an insight into some of the most iconic sounds in history.   ...Show more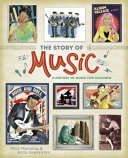 $35.00
NZD
Category: Music
A friendly and inspiring introduction to music history, telling the stories of the world's greatest musicians from Bach to Beyonce. The Story of Music begins with the early drums and flutes of our ancestors, which date back to the last icea age, through to the modern day. Mick Manning and Brita Granst röm take your on a tour of their personally selected music library which showcases the work of some of the world's most famous artists and few a less well-known ones. The musicians featured include Vivaldi, Bach, Beethoven, Mozart, Tchaikovsky, Ella Fitzgerald, Frank Sinatra, Chuck Berry; Aretha Franklin, Bob Marley, The Beatles, Bob Dylan, David Bowie, Blondie, Grandmaster Flash, Nicki Minaj, Beyonce as well as Bjork and Kraftwerk. The friendly text and illustrations help children to appreciate the music, highlighting interesting biographical details and picking out key details to spot. The book's large format means the music artwork is reproduced on a wonderfully impactful scale. This really is a book to give and treasure. The creative team of Mick Manning and Brita Granström are well-known for their ground breaking children's information books. Their many awards range the TES Information Book Award for What's Under the Bed? and the English Association Non-fiction award for Charlie's War Illustrated. ...Show more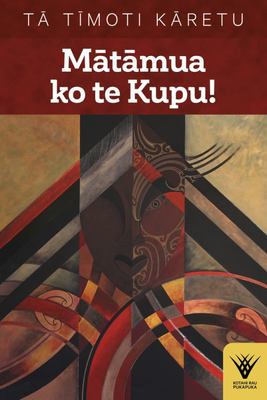 $30.00
NZD
Category: Te Reo Maori Language
He kohinga whakaaro, he kohinga wheako hoki mō te waiata me te haka nā tētahi tokānuku kua aua atu e tū ana i taua ao. Ko Tā Tīmoti Kāretu tētahi o ngā tohunga reo Māori o te motu – ko ia te kaiarataki i Te Taura Whiri i te Reo Māori, i Te Māngai Pāho, i Te Kōhanga Reo tae atu ki Te Panekiretanga o te Reo, i whai rā ki te whakawhanake i ngā uri matatau o ngā iwi o te motu kia matatau kē atu. I te ao haka, he kaitito, he kaihaka, he kaiako, he kaiwhakawā, he kaiārahi, he mātanga hoki ia.   I tēnei pukapuka āna, ka whakatakoto a Tā Tīmoti i te whānuitanga o ana wheako e pā ana ki te haka me te waiata – mai i ngā waiata o ngā pakanga o te ao e rua ki te aranga mai o ngā whakataetae kapa haka, mai i te waiata aroha ki te waiata ā-ringa, mai i ā Tā Apirana Ngata titonga ki ā Te Puea Hērangi, mai i te atamira o Te Matatini ki ngā hui o te wā i te marae ātea. Puta noa i te pukapuka, ka horahia e ia ngā kupu o ngā waiata me ngā haka, ka whakamāramahia hoki ngā kaupapa me ngā horopaki mō tēnā, mō tēnā, ka mutu, nō hea ia e peua i tana whakaaro kia Mātāmua ko te Kupu!   He mea tuhi te pukapuka nei ki te reo Māori kairangi tonu hei pātaka mō te mātauranga me te reo Māori.   ________   A lifetime of insights on Māori dance arts told in te reo Māori by one of our luminaries in this field. Sir Tīmoti Kāretu is one of the country's chief exponents of te reo Māori – from leading the Māori Language Commission to producing a new generation of language experts through his teaching at Te Panekiretanga o te Reo Māori. He is also an unrivalled creator of waiata and haka, composing songs and judging at Te Matatini and other events.   In this book, Sir Tīmoti shares his extensive experience in the artforms of haka and waiata – from Māori songs of the two world wars to the rise of kapa haka competitions, from love songs to action songs, from Sir Apirana Ngata to Te Puea Hērangi, and from Te Matatini to contemporary hui on marae. Throughout the book, he draws on exemplars of Māori song and haka, explaining form and meanings, maintaining his stance that Lyric is Paramount!   Written in exemplary te reo Māori, Mātāmua ko te Kupu! will become a taonga of Māori knowledge and language. ...Show more
Orchestra
by Avalon Nuovo; David Doran
$33.00
NZD
Category: Music
Before there were DJs, rock stars, pop groups and jazz trios... there was the orchestra. Whether it takes centre stage or brings performances and motion pictures to life, the orchestra is the magificent original musical voice of the west.Learn about all of the ingenious instruments that make up the orch estra and the luminary composers whose work has endured for centuries. Travel from the Wiener Musikverein in Vienna to the world's greatest recording studios to see stunning orchestras in action, all illuminated by David Doran's stylish and immersive illustrations. ...Show more
$30.00
NZD
Category: Music
Take a visual journey through the world of music and learn the science behind it too. Budding music fans will love discovering musical geniuses of every era, from Mozart and classical music to Bowie and pop, as well as finding out how music is created and what links it all together. The book explains ho w music is made using rhythm and melody. It covers genres from folk and classical to the modern music phenomena of hip hop and electronica. Instruments and music from across the world are featured, with "playlists" of key pieces encouraging kids to look up the music to hear for themselves. STEAM spreads delve into the psychology and maths behind music, from how it affects our mood to how it can improve our minds. Covering Jamaica's reggae, the USA's country, Korea's K pop, and more, this book will help children discover a love of music. ...Show more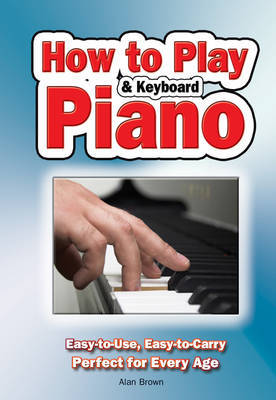 $30.00
NZD
Category: Music
"How to Play Piano" contains everything the new or intermediate piano player needs to know to really get to grips with making music on this most popular of instruments. Highly practical, it leads you from the basics to more complex techniques, covering playing with the left hand, right hand and both tog ether, along with a basic introduction to reading music. The clear text is accompanied by illustrative photos and diagrams, and the guide is complemented by some classic practice pieces to try your hand(s) at, such as "Fur Elise" and "Pachelbel's Canon", as well as a glossary and further reading. ...Show more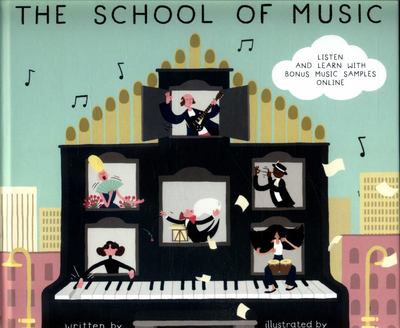 $33.00
NZD
Category: Music | Series: The School of | Reading Level: very good
Welcome to the School of Music, a place bursting with talent, creative energy and special encounters. It is a place of nuts-and-bolts learning - getting the basics for beginners right - as much as a place where musical imagination runs riot and where everyone has triple-fun with the sound of music. Maki ng it...Listening to it...Writing it. Meet The Boss! He's called Sergio Trunk. Some people call him The Maestro, and he, along with his team of talented musicians, will lead you through 40 lessons that help you to learn about classical music, the theory behind music, and the fun you can have making it. ...Show more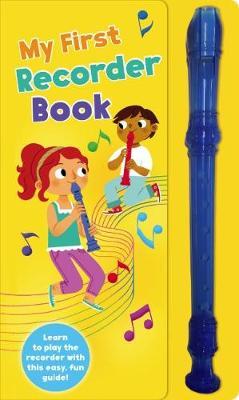 $8.00
NZD
Category: Music
Whether learning to play the recorder for fun or for school, this book provides easy-to-follow instructions on how to play notes and then tunes on your first recorder.
$35.00
NZD
Category: Music
A hugely enjoyable way for young children to learn about music. Following on from our successful Chess for Children, music teacher Becky Rumens-Syratt takes young children (aged 6 to 12) on a journey to understand the basics of music, and then specifically how to start to play some of the key instrument s: piano, guitar, and recorder. With the help of Trudi Treble and Barry Bass, you can teach children the language of music, the clefs, the stave, the notes and rhythm, with great games along the way, such as making your own edible stave and notes with strawberry laces and smarties or M&Ms. It gives detailed advice such as how to hold a recorder properly for very young children to using a chocolatey finger to learn how to blow into the instrument. It features the same style of illustration as Chess for Children and the same fun elements to make teaching your child about music as enjoyable as it should be. ...Show more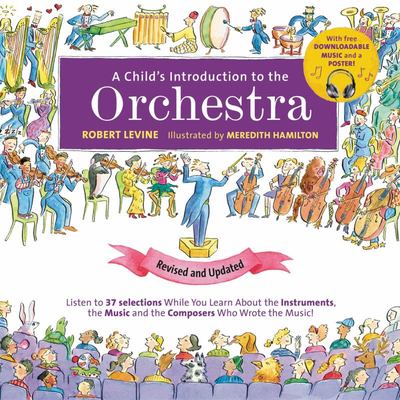 $35.00
NZD
Category: Music | Series: A Child's Introduction
A Child's Introduction to the Orchestra is a fun and exciting musical journey. With cheery narrator Orchestra Bob as their guide, kids are encouraged to listen, learn, and enjoy as they are introduced to the most powerful works from the greatest composers throughout history. He tells wacky stories about deaf composers and quirky musicians, and explores the inspirations behind monumental pieces. Kids will also learn about each instrument of the orchestra from the cello to the timpani, as well as different musical styles from Baroque to Modern. Each step of the way, children can listen to musical examples of what they are learning about by downloading audio tracks from an exclusive website. Young readers will hear the sound of an actual violin as they study the instrument and enjoy the playful tune of a Mozart minuet as they read about the composer's precocious exploits as a child. Also included is a removable a poster of instruments and their location in the orchestra. Illustrated in exquisite and colorful detail with over 100 original drawings and photographs, this is the perfect introduction to the magical world of classical music. ...Show more
$35.00
NZD
Category: Sound Books | Series: Musical Books
An original first introduction to the orchestra, with sound buttons on each page, to bring all the orchestral instruments to life.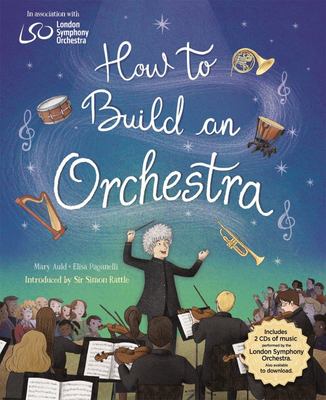 $30.00
NZD
Category: Music
Find out what makes up an orchestra and learn about its different instruments with this beautifully illustrated book, produced in association with the London Symphony Orchestra. This wonderfully illustrated story follows a conductor who is auditioning each instrument for his orchestra. With accompanyin g CDs and downloadable music, follow our conductor on his journey and discover the beautiful music of an orchestra. With pictograms of a full-size symphony orchestra and information on all of the music featured, as well as a foreword by Sir Simon Rattle, Music Director of the LSO, this is the must-have book on the orchestra and its instruments for children aged 7+. ...Show more