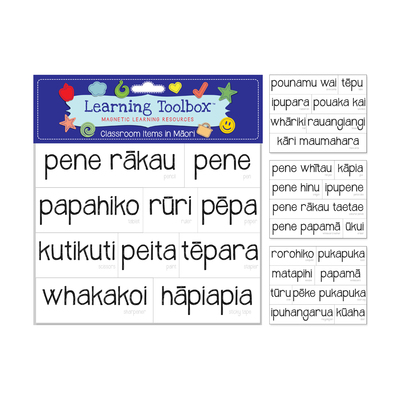 $12.00
NZD
Category: Te Reo Maori Language
Discover the words for common classroom items in Te Reo Maori. Students will learn the words for things they use everyday including stationery, furniture and lunchbox! Learning Maori is fun and easy with these magnetic resources. An essential in classrooms across New Zealand, these magnets are easy to read and stick to metal surfaces or whiteboards. These Maori language magnets work alongside the other magnet packs in the range to create a comprehensive te reo Maori learning program. The Maori words are large and designed to be read from a distance while there is a more discrete English translation below to help with memory recall. This means that teachers do not need to be fluent to be able to help their students learn. Designed with Maori language teachers these magnets feature the most commonly used form of the word appropriate for learning Maori in any region of New Zealand. A great bi cultural resource for both children and adult students of the Maori language, these can easily used on the fridge in a home learning setting as well. T This pack contains 32 magnets. Each magnet is 5cm and of various lengths. ...Show more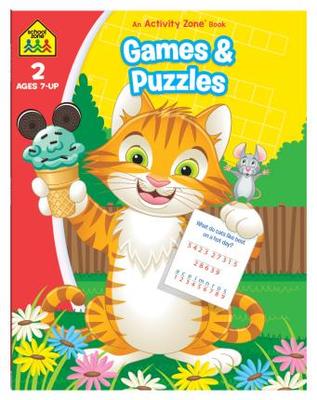 $10.00
NZD
Category: Educational Books | Series: School Zone
This Activity Zone Games and Puzzles workbook is packed with crosswords, word searches, codes and other fun activities for kids aged 7-9 that are a sure cure for boring days and restless children! As each puzzle is solved, children are learning new vocabulary words, developing spelling skills that relat e to the subject of the puzzle and, most of all, having fun doing it. ...Show more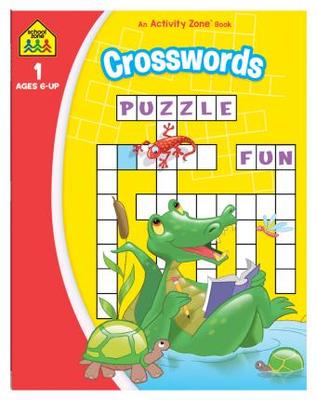 $10.00
NZD
Category: Educational Books
This Crosswords Activity Zone workbook is packed with crosswords for kids aged 8-10 that are a sure cure for boring days and restless children! Each colourful, fact-filled page will capture children's interest with new and challenging activities. As each puzzle is solved, children are learning new vo cabulary words, developing spelling skills that relate to the subject of the puzzle and, most of all, having fun doing it. ...Show more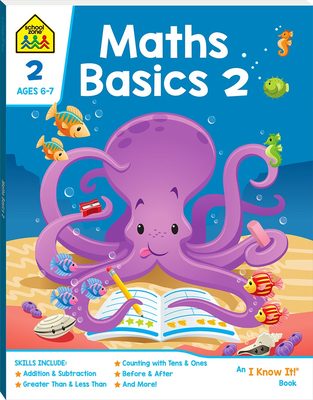 $10.00
NZD
Category: Mathematics | Series: School Zone
Prepare your child for maths success! Written and reviewed by a mathematics specialist, these proven activities teach and reinforce the maths skills children aged six to seven need most. The lessons in this workbook cover skills including understanding and identifying numbers 0 to 100, understanding the concepts of addition and subtraction, learning basic addition and subtraction facts and more. ...Show more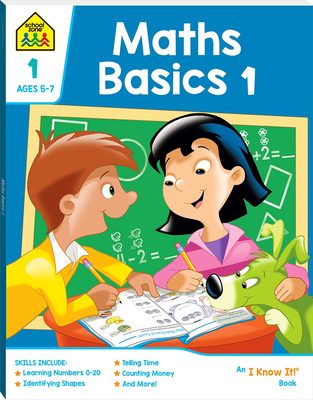 $10.00
NZD
Category: Mathematics | Series: School Zone
Prepare your child for maths success! Written and reviewed by a mathematics specialist, these proven activities teach and reinforce the maths skills children aged five to seven need most. The lessons in this workbook cover essential skills including understanding and comparing numbers up to 20, identify ing basic geometric shapes, telling the time to the hour, counting money, identifying and extending patterns, understanding the fraction concept of a half, and more. ...Show more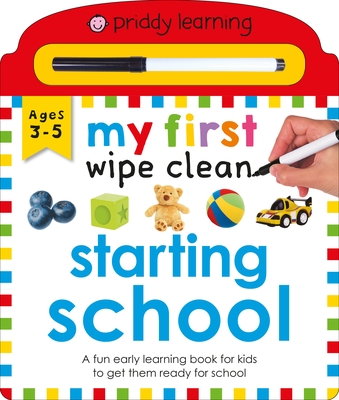 $15.00
NZD
Category: Educational Books | Series: My First Wipe Clean
My First Wipe Clean: Starting School is an ideal introduction to the first concepts children will learn at school. This board book has simple instructions and activities that increase in difficulty and encourage young children to develop their writing and counting skills. Coming with its own dry-wipe pe n, the handle shape and bold, colourful design make it a fun learning too and the wipe clean pages mean children can practice again and again. ...Show more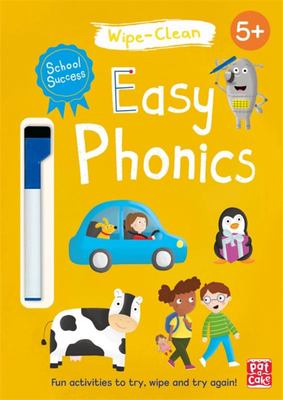 $15.00
NZD
Category: Educational Books | Series: School Success
Help support your children and boost their confidence at primary school with this essential wipe-clean activity book. A fun and engaging Easy Phonics activity book that will support children as they begin to apply the phonics skills they are being taught at school. Designed to complement the National C urriculum, it gives children lots of opportunity for practice and equips parents with the tools and information needed to support them. The consultant-approved activities are fun to do and combined with funny pictures that children will love. The first steps to school success This book includes: Activities that support children's learning through reception and into year 1Supportive tips and information for parentsWipe-clean pen Also available: Telling the Time ...Show more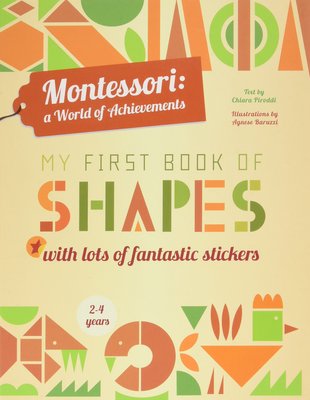 $20.00
NZD
Category: Educational Books | Reading Level: Children's - Kindergarten, Age 5-6
The Montessori approach to learning extremely popular and its method of teaching through interactive play, in particular, has been used by White Star to create 'My First Book of Colors' and 'My First Book of the Shapes', fun, stimulating books for children aged 2-4. They have been designed according to Montessori educational and academic principles and have been created especially to enhance the cognitive development of the reader. Developed using progressive complexity, 'My First Book of the Colors' encourages children to learn to name different colours, and then put into practice what they have learnt by colouring in with the correct colour. Finally the book helps them build on stages one and two to combine what they have learnt with things they might already know, allowing for independent play and a fun learning experience. Developed using progressive complexity, 'My First Book of the Shapes' encourages children to learn to identify different shapes, and then put into practice what they have learnt by connecting similar shapes and grouping related shapes together. Finally the book helps them build on stages one and two to combine what they have learnt with things they might already know, allowing for independent play and a fun learning experience. AUTHOR: Chiara Piroddi is a psychologist, an expert in Neuropsychology and specialises in psychotherapy with an evolutionary cognitive address. She graduated in Psychology from the University of Pavia (Italy) and continues to work there as aTeaching Assistant in Physiological Psychology and Professor in Neuropsychology Practice. She is the author and co-author of several scientific publications in the field of Neuropsychology. She lives between Barcelona and Milan, where she works as a developmental therapist. Agnese Baruzzi graduated in Graphic Design at ISIA (Istituto Superiore per le Industrie Artistiche) in Urbino. She has worked as an illustrator and author since 2001, writing more than 40 children's books that have been published in Italy, the UK, Japan, Portugal, the US, France and South Korea. She holds workshops for children and adults in schools and libraries and provides illustrations for agencies, graphic art studios and publishers. She is a long-standing collaborator of White Star, illustrating Animal Mix and Match, Curious Creatures, Dinosaurs Mix and Match, Dining with Monsters!, Curious Dinosaurs, Topsy-Turvy Monsters, I'm going to eat you!, Puss in boots and Hansel and Gretel. ...Show more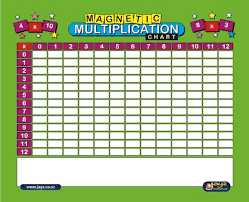 $24.00
NZD
Category: Educational Books
Help your child learn their times tables with the multiplication chart. Magnetic Learning Chart The magnetic multiplication chart has the times tables up to 12 x 12.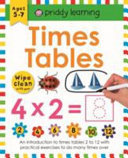 $13.00
NZD
Category: Educational Books | Series: Wipe Clean Workbooks
A new addition to the bestselling Wipe Clean Workbooks series, packed with early learning exercises. The book has wipe-clean pages, and comes with a wipe-clean pen, so that the activities inside can be completed, wiped away and repeated time and time again.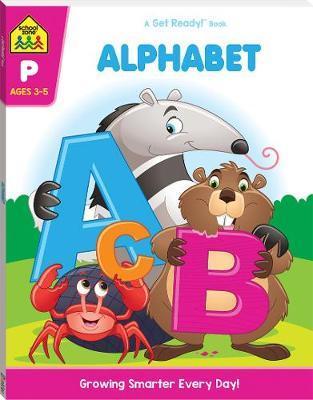 $10.00
NZD
Category: Educational Books | Series: School Zone
This workbook teaches children about the letters of the alphabet, which is an essential first step in learning to read. The lessons focus on recognising letters, tracing and writing letters, and learning beginning sounds. Children build their fine motor skills and hand-eye coordination by practising to trace and write both uppercase and lowercase letters, and letter identification is reinforced with finding and circling exercises. Get Ready books review, reinforce and accelerate learning and keep children classroom ready. ...Show more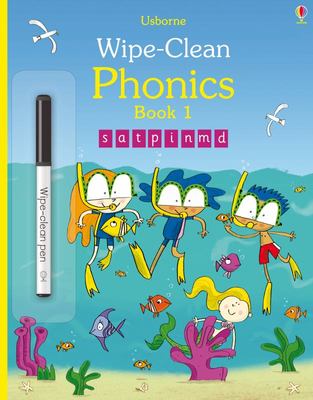 $15.00
NZD
Category: Educational Books | Series: Wipe-Clean
A friendly introduction to basic letter-sounds, helping children learn to write letters and simple words by writing over the dotted lines with the special pen provided. Wipe-clean and repeat until practice makes perfect! Fully supports the UK Government's Letters and Sounds programme and phonics teachin g in schools. ...Show more